Today @AuManufacturing's editorial series – the digital path to growth – looks at a case when sharing information widely across a company and with suppliers is not desirable. Here Peter Roberts profiles fast-growing sovereign defence manufacturer Electro Optic Systems.
Space, communications and defence manufacturer Electro Optic Systems has come a long way from its roots as a science-based company making telescopes and lasers for one reason – its excellence in, and protection of, technology.
CEO Dr Ben Greene, once very much at home at Canberra's Mount Stromlo Observatory which EOS operates, first became known for worthy ventures such as making optical telescopes and utilising lasers to track, and even move out of orbit, debris circling the Earth in space.
Green told @AuManufacturing: "EOS was constrained to certain government programs for the first 10 years of its life.
"We were operating round the world doing stuff which was in the Commonwealth's interests.

"It was only from 1996 onwards that we emerged from the shadows."
Fast forward to 2021 and EOS is developing its own global satellite network, providing laser-based space to ground communications and manufacturing a range of weapons including directed energy weapons and remote weapons systems (RWS) that precisely track and engage targets with guns, cannon and missiles.
Still at its heart are the company's core technologies in software, laser, electronics, optronics, gimbals, telescopes and beam directors, and precision mechanisms.
But ironically it was when these capabilities first surfaced around the turn of the millennium and EOS won a $700 million contract to supply remote weapons systems (RWS) to the US Department of Defence that the company really learned the importance of handling and protecting its data.
Greene said: "We didn't realise that we had shifted into the big boys league, and once the US government gives you a multi-billion dollar contract there is a process which makes sure you are never going to win another one.
"The response was very dramatic and very predictable – we lost that US contract in 2007.
"We learned that just because your customer really likes you and your products that doesn't mean you are going to be successful."
Dr Greene largely withdrew EOS from the public eye and rebuilt the company based on keeping its technologies close to its chest and using it to link everything the company does and how it addresses the market.
While technical and production data is central, it is shared only when needed and with few people.
The RWS system (below) is again the standout product and allows weapons to be rotated in a turret and, combined with optics and software, targeted and guided to a precision not previously seen in defence.
Its systems now guide weapons on Australian army vehicles and internationally, including as part of a massive order worth $450 million to the UAE.
The system is manufactured at EOS's Hume, Canberra factory (main picture) – utilising a wide range of highly specialist SME suppliers – and in the United States and soon, Europe. Systems are configured for customer needs in the Middle East.
To maintain secrecy, EOS compartmentalises activities physically in the factory and among suppliers – a process the company calls quarantining.
"The top level of the company is very integrated.
"We have an executive group of 10 people and a board of six.
"We were essentially silent about what we were doing for 10 years and we made almost no announcements, but the rate of disclosures is now accelerating."
Today EOS is one of the country's largest defence, communications and space manufacturers and exporters, and one of a tiny few genuine sovereign defence prime contractors.
There are a number of EOS's said Greene, the one the public sees and a highly secret end where the company maintains a balance between secrecy and data sharing to remain efficient.
Each team is highly focused and only a very few engineers and technicians know the full detail of a particular segment of the company's technologies.
"We have, knock on wood, ever had one of our technologies stolen."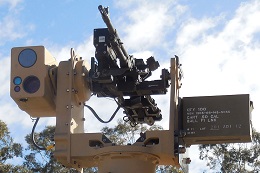 Pictures: Electro Optic Systems
@AuManufacturing's editorial series – the digital path to growth – is brought to you with the support of SAP enterprise application software.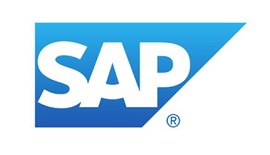 Subscribe to our free @AuManufacturing newsletter here.