@AuManufacturing's editorial series – the digital path to growth – comes to an end today with a look at how a company creating sovereign defence capability from scratch makes the most of data in a secure environment. Here Peter Roberts profiles munitions manufacturer NIOA.
For most of its half century in business Queensland munitions manufacturer NIOA was an importer and distributor of firearms and ammunition from overseas.
Or as NIOA COO Nigel Everingham puts it: "Historically a container could arrive, we unpacked the goods and distributed them – but now we are a manufacturer."
Its pivot to local producer began with a joint venture signed with a foreign defence prime contractor that created Rheinmetall NIOA Munitions (RNM), helping the NIOA group expand at breakneck speed with plans to invest $130 million in domestic munitions and explosives manufacturing over the next five years.
Seeded by a federal government grant, NIOA is building a $60 million artillery shell forging plant in Maryborough with Rheinmetall Waffe Munitions, and upgrading the government-owned Benalla munitions plant in Victoria and spending $11 million expanding its Brisbane warehouse.

"The first artillery shells will roll off the production line early next year, and at Benalla, we are stripping the buildings down to refurbish them.
"Over 20 years the capability has been mothballed and run into the ground."
With a clean slate to work with, $200 million per annum turnover NIOA's emerging facilities boast the usual robotics and CNC machinery, knitted together by integrated software systems that span sharing of data to accounting.
"We can communicate and keep an eye on all the important information in a unified database.
"From my desk I can pull up the database and see outputs from either Benalla or Maryborough or our warehouse effectively as at close of business the day before."
Dashboards throughout the company down to the operator level present appropriate data to the individual, allowing them to analyse issues and identify continuous improvements to their processes.
As Everingham said you are only as good as your inputs allow.
A joint NIOA-Rheinmetall team spent more than two years planning the Maryborough plant before any work began.
Everinghan said: "When we get to full capacity the Maryborough facility will be 30 per cent more efficient than traditional equivalents.
"We have been able to layout the facility exactly as we wanted to and this will be the most modern of its type in the southern hemisphere, probably the globe…it is world's best practice."
While visibility of data is key so too is security.
The company deals in sensitive data and needs to closely protect not only its own IP but that of its partners and suppliers.
"We are firewalled from outside, and internally there is a tiered approach as to who has access to what.
"Physically we have secure rooms if we need to have sensitive information displayed on screens."
From its start in manufacturing in a joint venture with a German firm, NIOA is emerging as a leader among a group of fast-growing SMEs that are forging genuine sovereign Australian manufacturing capabilities..
This includes the NIOA-owned Australian Missile Corporation, a network of 250 businesses responding to Canberra's call for a sovereign missile capability, as well as ventures with defence, space and technology company Electro Optics Systems and services leader Nova Systems.
To NIOA the definition of sovereign Australian is 'where the decisions are made and owned'…and it is certainly one company using data to make that a reality.
Picture: NIOA
@AuManufacturing's editorial series – the digital path to growth – is brought to you with the support of SAP enterprise application software.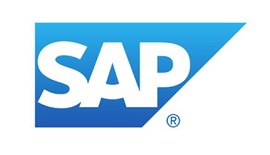 Subscribe to our free @AuManufacturing newsletter here.