Today @AuManufacturing's editorial series – the digital path to growth – looks at reshoring, and the technology needed to drive success against low-cost competition. Here, Peter Roberts profiles Evolve Group.
Ty Hermans, pictured below, doesn't describe himself as a born manufacturer, and when he took over the Evolve Group from his father in 2005 he travelled the well-trodden route to China getting quotes for his first product, the Polyslab composite machinery stand.
But coming up against the usual difficulties and risks he began to wonder how long it would be before he got a Chinese competitor, so instead he refined the design and the materials to the point where it was competitive to have it made locally.
Hermans said: "Back then it wasn't called reshoring.
"My strategy was if they couldn't make it cheaper than we could, they wouldn't become a competitor."
Initially Hermans used others to manufacture for him, but since he bought his first manufacturing business he has grown Evolve into a $100 million turnover group that commercialises and makes products for others and of its own creation.
"In 2014 we jumped into the manufacturing space – by then we understood what we needed from a manufacturing partner to make this work.
"We went in thinking 'how easy is this?', but opening our own manufacturing operation was a real eye opening situation.
"What we bought was an old school manufacturer and that forced us to look at our technology."
The company had technology typical of the time such as standalone ERP systems that didn't talk to any other parts of the business.
Helped by the Advanced Manufacturing Growth Centre, Evolve went on a rapid technology revamp, installing robots and automating where possible, adopting lean principles and digitising its operations so there was a single 'point of truth' knitting together operations.
Hermans has a refreshingly gritty, down to earth way of expressing himself: "I was able to ask, what do we want this company to look like?
"We had exposure to what advanced manufacturing was like, we had the ability to invest and that's what we did.
"Achieving that was a big project and cost a f++++++ fortune."
Today at the company's Logan, Queensland plant, Evolve works with companies designing products and commercialising their production, makes tools for companies onshoring their production and manufactures itself using 20 injection moulding machines that run 24 hours a day.
The pace of investment in equipment and digital software is such that six new machines have arrived at the factory in only the past few weeks, and Hermans find himself looking for another new ERP system.
"We are extremely proud of our capacity to manufacture higher quality plastic and composite products here in Australia for the many companies and families we work with, and helping them with more cost effective locally manufactured products than offshore options."
Best known of Evolve's work for others is the Flow Hive continuous flow beehive the company produces for Honeyflow.
But other successes include the Strucket system for cleaning cloth baby nappies, the Therabubble device to improve respiratory function, the b.box baby product range and the SnoreMD medical device. And there is work for bigger companies such as Orica's mine blast equipment and battery components for Century Yuasa batteries.
Evolve like many other manufacturers has seen in the Covid-19 pandemic a big boost from procurement officers and consumers reassessing their supply chains and their risk profile.
"The Australian public got exactly what they wanted when they began to expect to be able to get a toaster for $7 and a pair of socks for 99 cents."
While Hermans is optimistic about the future, and a great believer in the great innovations coming out of this country, he recognises that when the pandemic passes Australians' good intentions can evaporate.
That's why he will continue to push boundaries and innovate himself.
His latest venture is his Plungie precast concrete plunge pools business which is growing rapidly as a factory-made alternative to the drawn out, and often fraught process of having tradespeople build a pool from scratch on site.
Evolve has rapidly gained traction with local developers who see the benefits of the quick construction, known cost and uniform quality of pre-fabrication. It recently opened Plungie in the United States.
But Hermans cautions: "Manufacturing is not easy, it is a tough game.
"Key is that technology is moving so quickly and you just have to as well."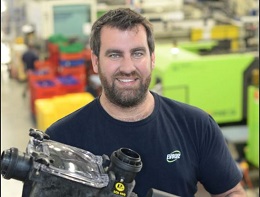 Picture: Evolve Group/innovat8logan.com.au/Ty Hermans
@AuManufacturing's editorial series – the digital path to growth – is brought to you with the support of SAP enterprise application software.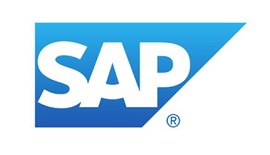 Subscribe to our free @AuManufacturing newsletter here.