@AuManufacturing launches our latest editorial series – the digital path to growth – with an in depth look at where Australia stands in the race to digital transformation. Here we interview the CEO of the Innovative Manufacturing CRC, David Chuter.
@AuManufacturing: How widespread is the adoption of digital technologies in Australian manufacturing?
David Chuter: There are no formal metrics available yet that actually measure the Australian uptake of digital technologies that can both capture value within their businesses and supply chains, and also create value through new business models.

That said, many manufacturers, even before COVID hit, had started exploring how Industry 4.0 technologies could be adopted and integrated into their existing business operations to improve production efficiencies and unlock growth opportunities.
Progressive businesses are now actively looking to further build and advance their manufacturing capabilities by investing in connectivity, automation, and advanced data analytics.
The past 18 months have forced many Australian manufacturing businesses to re-think, adjust and accelerate their digital transformation and Industry 4.0 plans to maintain their operations.

An important consideration is that manufacturing capabilities and Industry 4.0 are enablers across all major industry sectors. We have seen this clearly through IMCRC's project investment portfolio with projects spanning multiple sectors, including the new National Manufacturing Priority areas.
Each sector has unique challenges and opportunities – the key is to successfully map Industry 4.0 investment and utilisation plans with the needs of the sector.
@AuManufacturing: How does digital transformation differ between smaller and larger SMEs?
David Chuter: Transformation really is an outcome of the appetite and ambition of the leadership of a business and how they can create a vision for where their company is heading and how they can smartly use all the tools at their disposal to catalyse and accelerate their journey towards this vision.
Part of this toolset involves smart use of appropriate technologies but also has to include strategy, leadership, change management, communication and – increasingly important – effective collaboration.
Research that IMCRC has undertaken through its futuremap platform shows not surprisingly that small and medium businesses have an appetite to be more innovative however may not have a structured process for innovation.
Larger businesses may have greater structure but potentially also more inertia due to that structure when it comes to driving transformation and innovation programs.
Transformation is different from continuous improvement as it should focus on horizon jumping step changes as opposed to incremental improvements within the business. Businesses ideally need a combination of both continuous improvement and innovation – as well as risk management – to drive transformation opportunities.
@AuManufacturing: What are the drivers of transformation and what is holding it back?
David Chuter: Most manufacturing businesses so far are investing in Industry 4.0 technologies to improve efficiency, visibility, and collaboration on the factory floor and it is more about value capture and not yet about value creation.
The technology is the 'what' you do. However successful industrial transformation is about being very clear on 'why' you are doing it – your vision, leadership, ambition, need – and also 'how' you do it – your strategy, uniqueness, resources, risk appetite.
One of the greatest risks is being wowed by a new shiny bit of technology that is purchased but it ends up being not suitable to your business nor aligned with any form of endgame.
For those businesses that can take a step back and be very clear about why they are investing and what this investment will create for them – and importantly who they do this with – success will be more likely.
Other challenges that slow down the adoption of Industry 4.0 more broadly are around funding and understand of the Return on Investment (ROI). Developing and installing new equipment or changing an organisation's business model is costly, often requiring upfront investment.
Providing industry use cases that outline commercial and organisational benefits, alongside financial support that help business to start journey are often sought.
@AuManufacturing: Few Australian businesses grow past 'medium' size and become 'large', how should mid-size businesses approach digitisation?
David Chuter: Many mid-size manufacturers have a focus on continuous improvement.
To gain a competitive advantage and be able to grow their business, they need to "think outside the box" and focus on their business processes and business model.
How can they use Industry 4.0 (and the information they gather) to revamp the way they engage with their customers, customise their product offerings (at scale) and optimise their supply chain?
For those already embracing continuous improvement and lean principles, Industry 4.0 may enable them to further this journey using latest level technology and digital capabilities – it doesn't need to be transformational to reap significant productivity and risk mitigation benefits.
Wider opportunities come through driving digitalisation through their business networks into and even beyond existing supply chains through real-time connections.
This could include working with external partners such as universities, suppliers, government agencies, start-ups, entrepreneurs and so on. This could lead to new business models, new processes, products as well as new services to take to market.
@AuManufacturing: Where is the main challenge of skills upgrading?
David Chuter: There is one common denominator that I have seen that separates those businesses that 'can and do' versus those that 'can't and don't'.
And simply this is the business' leadership and management capabilities and maturity. Much focus and discussion centres around workforce skills development but little tends to focus on the development of business leaders and manager, particularly at small and medium sized companies where many of them may also be family owned.
Workforce development is not only a bottom-up approach but also needs to be a top down one. Where business leaders and owners understand the importance of developing their own leadership and management skills, this tends to flow through the rest of the organisation with the focus on upskilling at all levels.
Not everybody can be an engineer (nor might want to be one!). However the time has already come where the technical and digital literacy at leadership levels of small and medium businesses needs to be lifted, so that these businesses can be well enough informed to make investment decisions around digitalisation and industry 4.0, and take advantage of this fourth industrial revolution.
This could be the greatest single investment to lift the overall capability of these industry sectors.
@AuManufacturing: You have often talked about collaboration as a key. How does the cooperative research centres program and the IMCRC which you lead fit in?
David Chuter: Australia's Cooperative Research Centre (CRC) Program is one of the largest, longest standing and most successful grant funding programs.
It is a significant component of the national innovation system and over the past 30 years has fostered high quality research to solve industry-identified problems through industry-led and outcome-focused collaborative research partnerships between industry and Australian research organisations, and encourage and facilitate SME participation in collaborative research.
In the manufacturing space, the Innovative Manufacturing CRC (IMCRC) has led the CRC investment into R&D related to Industry 4.0, together with an industrial transformation program specifically designed for Australian small and medium businesses to help both familiarise and incentivise uptake of industry 4.0.
The IMCRC has successfully built an investment portfolio in excess of $220 million with a wide range of exemplary projects led by manufacturing businesses in partnership with Australian universities and the CSIRO.
The large majority of this investment was made prior to COVID which is evidence of many early adopters and investors. There is no doubt that COVID will further accelerate digitalisation and the uptake of industry 4.0.
The new proposed CRC for Intelligent Manufacturing is designed to drive collaborative investment in the next horizon of manufacturing digitalisation and transformation.
Picture: David Chuter
@AuManufacturing's editorial series – the digital path to growth – is brought to you with the support of SAP enterprise application software.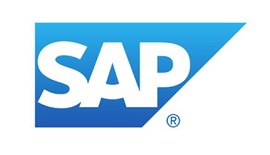 Subscribe to our free @AuManufacturing newsletter here.