The world is rapidly shifting to renewable energy technologies.
Battery minerals are set to become the new oil, with lithium-ion battery supply chains becoming the new pipelines.
China is currently leading this lithium-ion battery revolution—leaving the U.S. and its allies including Australia dependent on imports.
However, there is pressure to develop our own domestic energy supply chains and gain access to key battery metals.
Today's infographic from Standard Lithium explores the current energy landscape and America's position in the new energy era.
Australia clearly has a place in this new era and has already begun the task.
Western Australia is advanced in developing a 'battery valley' of facilities at Kwinana based on WA's mineral resources.
Interstate, numerous companies such as Lithium Australia are developing anode production and battery recycling.
Low carbon technologies for the new energy era are also creating a demand for specific materials and new supply chains that can procure them.
Renewable and low carbon technology will be mineral intensive, requiring many metals such as lithium, cobalt, graphite and nickel. These are key raw materials, and demand will only grow.
There are five stages in a lithium-ion battery supply chain—and the U.S. holds a smaller percentage of the global supply chain than China at nearly every stage.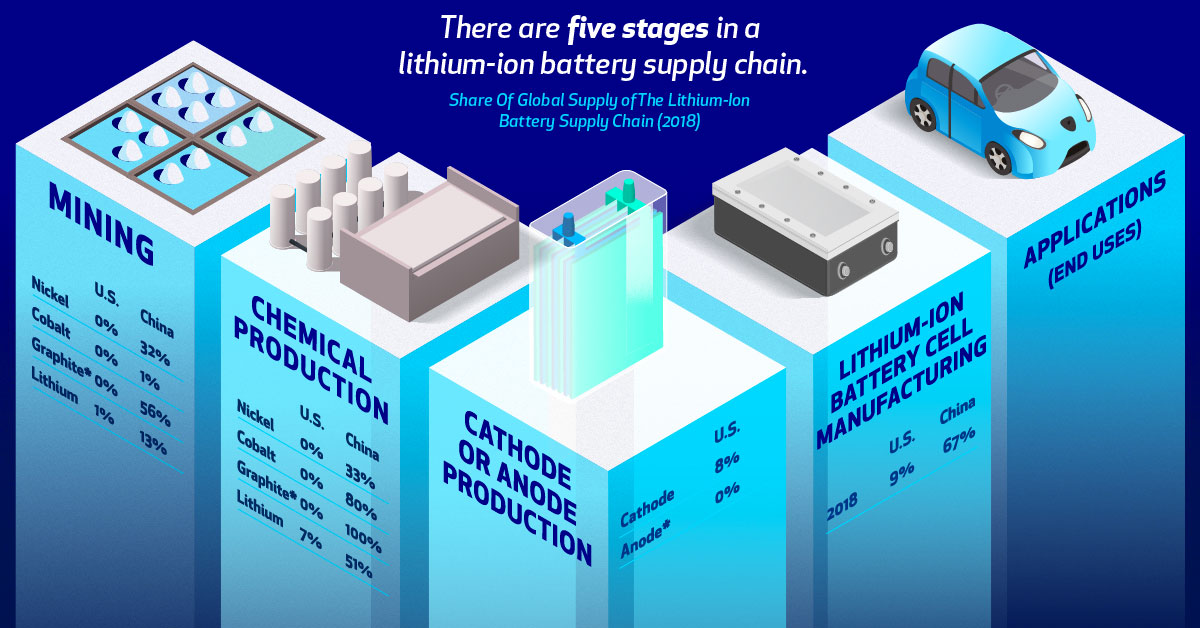 A supply chain starts with raw materials, and resources exist outside China to establish a number of battery supply chains.
This would help the world avoid supply disruptions like those seen during the oil crises in the 1970s.
Infographic: Visual Capitalist
Subscribe to our free @AuManufacturing newsletter here.