@AuManufacturing's new series, 'Working smarter with data', continues today with electronics engineer Sercan Altun, who maps out the digital transformation challenges on offer in Australia's transition to an industry 4.0 economy.
Manufacturing has always been the essential driver of the wealth and prosperity of nations since the first industrial revolution in the late 18th century with steam and water being mechanised for production.
The second industrial revolution took place in the 19th century and used electric energy during the introduction of conveyor belts and mass production with which the prominent names such as Frederick Taylor and Henry Ford are linked.
The third industrial revolution happens in the digital automation of production with the utilisation of information technology systems and electronics to automate production.

Recently, the industrial landscape has been once again undergoing another digital transformation to the fourth stage often regarded as digitisation or full automation with the advancements in emerging technologies such as Industrial Internet of Things, big data, artificial intelligence, machine learning, data analytics, robotics, sensor and automation and additive manufacturing or 3D printing.
Rumors of the demise of manufacturing industry in Australia have been circulating for a while as the data indicates that manufacturing in Australia has shrunk over from 16.5 per cent of the workforce to 6.4 per over the past four decades.
In terms of manufacturing industry's contribution to GDP, it peaked in the late 1950s and accounted for 30 per cent, while now it has shrunk to about 5.5 per cent.
However, today's highly successful manufacturers, who have embraced the digital transformation of manufacturing over the traditional manufacturing techniques such as the mass production and assembly of final products, reminded us of the importance of this transformation from traditional manufacturing to advanced and smart manufacturing.
These successful manufacturers have also set a precedent and reminded us that Australian manufacturers cannot compete with high volume low-cost production strategies, and a mindset shift towards the belief that their future does not lie anymore in traditional assembly line production is required.
The future for Australian manufacturers lies in advanced manufacturing practices that will involve high value and low volume manufacturing with customer and export focus that enables manufacturers to provide flexible and customised solutions to global market. Those who have achieved this successful and sustainable transition will be the powerhouses of the Australia's future.
Digital Transformation of Manufacturing Sector
To support Australian manufacturers in their digital transformation journey into advanced manufacturing that revolutionises existing infrastructures within manufacturing and industrial processes, businesses must be supported to incorporate Industry 4.0 principles and practices into their traditional operations.
Moreover, the successful and sustainable transition will only be accomplished by changing the workplace culture and standards, introducing new skills and knowledge for the manufacturing workforce, investing in research and development to prepare our businesses to innovate and explore new business prospects.
Encouraging and assisting this digital transition should be all stakeholders' responsibility from Federal and State governments to industry and union bodies.
Failure to prepare our businesses and workers for this imminent transition that has been underway in many countries such as Singapore, Germany, and Austria – the countries that have taken significant steps to position themselves at the forefront by preparing themselves for the opportunities and disruptions stemmed from this transition – will lead to stagnation of industry and incapacitate its ability to remain competitive in terms of productivity, innovation and quality in the world arena.
The focus on the Australian Government's initiatives such as "The Prime Minister's Industry 4.0 Taskforce", the signed agreement between Germany and Australia with the eminent Australian associates representing research, academia and advanced manufacturing and engineering, should be taken further with a number of concrete steps to initiate a collaborative approach needed to make this transition as effective and smooth as possible.
Identifying the Right Technology
Given the jargon circulating in the industry, one might not find the motivation and right mindset required in this digital transformation journey.
In this regard, the whole sector should be equipped with the right information to help them examine their fundamental business models and find the right approach to solving how leveraging the latest digital technologies could benefit them and enhance their value proposition in market.
To begin with, the Internet of Things (IoT) is not new and has been applied in many critical applications such as monitoring power plants and jet engines. Given the huge benefits gained from these practices, IoT has spread into the manufacturing domain and the Industrial Internet of Things (IIoT) was born.
Potential benefits such as the ability to get connected by analysing the real time data coming from sensors and actuators on the factory floor have made processes more efficient and even opened up opportunities for businesses to generate new revenue streams.
There are alternative names used for IIoT, namely Industry 4.0, the initiative led by Germany, and manufacturing 4.0. All of these labels have been used interchangeable with IIoT to help manufacturers realise the IIoT capabilities that help businesses better understand how their production lines are operating and make better predictions about their future business plans.
Capturing the data, which is the foundation of everything, flowing it to information technology (IT) systems, Artificial Intelligence (AI) and Machine Learning (ML) systems, have been the tools used by data scientists today to help manufacturers transition from a reactive based operations and maintenance mode to one of predictive and preventative operations and maintenance.
In many applications, collecting more data and predicting failures especially on the most critical components of machines filled with sensors has also been made possible by IO-Link technology embedded in sensors and actuators connected via an IO-Link master. Integrating the IO-Link communication into conventional manufacturing operations results in numerous benefits such as reducing wiring and standardisation, remote monitoring and configuration, advanced diagnostics, and better data availability.
IO-Link is a short distance, bi-directional, digital, point-to-point, wired (or wireless), industrial communications networking standard.
The first usage of this technology was in the most critical components of the machines and assets within manufacturing operations. Then the technology has been scaled across other plants and parts of manufacturing. One of the major benefits for suppliers is catching the issues and problems at the source and thereby significantly reducing warranty and recall claim issues.
How to Make the Transition Effectively
The following four steps should be kept in mind for the manufacturers willing to make this transition.
The first pillar of the digital transformation is that a business case and Return on Investment (RoI) should always be kept in mind before embarking on the journey. "Think big, start small" could be the right approach.
Selecting the right technologies such as IO-Link, AI or ML, and deploying and running them are crucial, but without achieving the desired RoI, most businesses will not be eager to take this initiative.
With RoI in mind, and knowing where to start such as from the crucial part of the plants, the second approach should be to identify where the data is and how to get it. Collecting and connecting the data from CNCs, PLCs or directly from sensors needed to be added on machines in case of the older equipment is crucial.
In this regard, adding IO-Link sensors and actuators in traditional manufacturing processes can result in the capture of process, event and service data and prepare manufacturers with notifications for future failures before even they occur.
Therefore, manufacturers can prepare themselves in advance to order spare part or create a work to allow preventative maintenance on their machines.
Execution of the IIoT practices from the shop floor to the top floor and having a traceability system with visualising data in real time data flows should be the third approach.
At the end of the day, data coming from the factory floor will not be valuable unless there is a system that interprets and assesses the data into meaningful and actionable information.
Last but not least, with all data in hand, predictive and prescriptive strategies for customers must be prepared to increase machine uptimes and boost business efficiencies, leading to better business decisions and opening up new revenue streams where people, machines, and components communicate and cooperate with each other.
In the final analysis, during these unprecedented times where the global pandemic has hit global trade and investment as well as presenting new challenges to global supply chains, Australia should seize the opportunity to reflect on and shift towards advanced manufacturing.
Given the fact that two thirds of all world trade is made up of manufactured products, having a robust and strong manufacturing sector with the latest technologies implemented has never been more important in Australia's economic sovereignty.
Sercan Altun is an electronics engineer and technical sales engineer at Pepperl+Fuchs (Australia) with extensive knowledge in the field of digitisation of production systems, the industrial internet of things (IIoT) and advanced manufacturing processes. Pepperl+Fuchs is a company specialised in factory and process automation.
Images/Picture: Sercan Altun
@AuManufacturings's series is brought to you with the support of Fusion5, the largest 5-Star NetSuite Partner in Australia & New Zealand, providing full-featured cloud business management software solutions.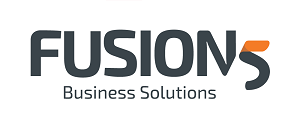 Subscribe to our free @AuManufacturing newsletter here.