@AuManufacturing's editorial series, 'Working smarter with data', continues today with a look at how data can tackle worker injuries in key manufacturing industries. Here Scott Coleman looks at wearables and data driven technologies and how they can reduce risks.
In recent weeks we've seen a number of workplace injury cases making headlines and reviving conversations around injury prevention and management for manual workers.
Just a few weeks ago, Amazon has reportedly downplayed rising injury rates inside its warehouses, which is now making headlines around the world. More recently, we've seen Steel Construct being sued over a workplace incident where a man was badly injured after falling on the building site of a Brispace apartment development, and a tomato farm has been convicted and fined $30,000 after a worker's arm was crushed in unguarded machinery.
Those are prompting safety professionals and HR managers to take proactive steps to revisit their OHS policies, to improve safety and better prevent workplace injuries.
Moving from reactive to proactive, personalised injury prevention strategies and training
We are in the middle of a shift in how OHS policies are designed, and with COVID-19 pushing for a tighter regulatory landscape, it is important manufacturers look at new ways to protect their staff.
As WorkSafe Australia pointed out, because of the high levels of work-related death and injury to manufacturing workers, the sector is a national priority under the Australian Work Health and Safety Strategy 2012–2022.
HR managers and safety professionals need to adapt injury prevention strategies to today's risk landscape, and create policies that focus on long-term prevention and personalisation.
Each task and worker requires unique, tailored approaches and solutions so it is key that manufacturers invest in technologies that can help deliver on that level of personalisation needed today.
If the right investments are made today, there's a potential to save millions of dollars of workplace injury claims in the next few years.
Wearables, sensors and Artificial Intelligence informing the workplace injury prevention policies of tomorrow.
Up until now, wearable technology was not an investment priority for Australian businesses as they were rather associated with consumer and fitness products such as FitBits and with the field of 'sports science'.
But today, we realise the potential of those technologies on improving safety in the workplace and preventing injuries.
Wearables, connected sensors and data-driven insights have the power to inform injury prevention policies, but also empower workers to take their own safety and wellbeing into their hands
Wearables can assess injury risks for manual handling tasks more easily and accurately. Sensors are connected to workers and pieces of equipment, data and videos can then be collected and reviewed, and different ways of manual handling aids can be compared to improve safety and injury prevention.
Advancements in wearable technologies and cloud-based platforms also mean more scalability so injury risk can be managed for more workers over larger geographical areas – compared to current methods that are very time and resource demanding.
Companies that are working with this new wearables-based approach to workplace injury and safety are also adopting a whole new approach to manual handling training, reducing reliance on paper manuals and the dreaded powerpoint presentation.
Further to collecting data to help create better safety policies, manufacturers can now use the power of Artificial Intelligence to automate the delivery of and personalise safety training and wellbeing programs.
Automated and integrated AI capabilities are able to process movement data from wearable sensors, identify risk patterns, provide live feedback around injury risk and deliver customised training modules in response to that risk.
Here are practical examples where wearables, sensors and data analytics/AI can help improve injury prevention for manual workers.
Food manufacturing – Identifying the best task rotation system in the production line that minimises the repetitive tasks load on the worker:
By measuring the movements of different workers performing the same task throughout a shift, wearables and sensors provide data that help identify whether each worker's load is evenly distributed throughout the shift, or whether there are periods where the load was high, indicating that a task rotation should have occurred.
The task rotation schedule can then be modified accordingly, so the workers rotate tasks more frequently during the hours that involve the increased load.
Steel working such as grinding – focusing on workers experiencing lower back pain:
By measuring the loads and postures/movements for a full shift – not just when standing at ergonomically assessed grinding benches – wearables and sensors can identify the exact cause of workers' lower back pain as well as identify how much time they are spending walking, lifting / carrying, bending, crouching kneeling and standing.
Analysing data, decisions can be taken to reduce bending (by raising tools and materials from ground and knee height to waist height), and trolleys introduced to reduce lifting / carrying and walking.
Wearables have the power to bring sports science to the workplace, and help identify, prevent and address injury risks proactively as well as alert workers in real-time. This is why those technologies need to become best practice and an intrinsic part of OHS policies in the manufacturing industry.
Scott Coleman (below) is a Sports Physio and founder and CEO of Preventure, a company that helps reduce workplace injury risk using wearable technology, video analysis and valid, reliable data. Following a hospital workplace injury received by his mother, he adapted sports science to analyse data to identify injury risk.
Pictures: Main: Preventure; below: Scott Coleman
@AuManufacturing's series is brought to you with the support of Fusion5, the largest 5-Star NetSuite Partner in Australia & New Zealand, providing full-featured cloud business management software solutions.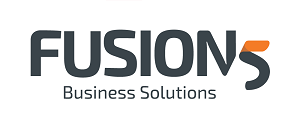 Subscribe to our free @AuManufacturing newsletter here.