Business suppliers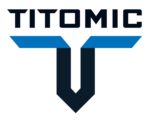 Overview
Titomic is a global leader in industrial scale metal additive manufacturing.
Business Address
Building 3/270 Ferntree Gully Rd, Notting Hill VIC 3168
3168

Overview
Corban & Blair design & manufacture marketing, presentation & gift products that carry company branding (logos & initials) that are relevant & meaningful, telling our Australian stories.
Business Address
2 Victoria Street,
Lewisham, NSW,
Australia
2049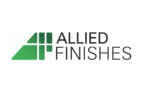 Overview
Allied Finishes specialises in antimicrobial, fast-curing flooring and drainage solutions for the food, beverage and pharmaceutical sectors. As an Australian owned and run company, we supply and install our own SteriFloor solutions; a suite of premium antimicrobial flooring solutions, designed to tackle the challenges of flooring in the food, beverage and pharmaceutical industries. Our solutions are durable, safe, compliant and delivered fast; reducing production downtime to deliver uptime for our valued customers. Our team works closely with architects and engineers as well as site and maintenance managers to provide premium flooring solutions and high quality assurance through exceptional service and industry expertise. Reach out to our team today to see how we can work with you on your next project!
Business Address
18-20 Donald St, Lithgow NSW
2790