@AuManufacturing has partnered with the upcoming Modern Manufacturing Expo in Sydney in September which will showcase software designed for Australian manufacturers. Here we profile Australian software group MYOB's enterprise software innovations.
Many manufacturers are primarily focused on the production and output aspects of their operations – ensuring that all the nuts and bolts are in place to manufacture high-quality goods for their customers.
However, just as crucial to the success of a manufacturing business is effective financial and business management, and ensuring that resources are being optimised efficiently.

Valantis Vais (pictured), MYOB Head of Product – Enterprise said that business management solutions are often overlooked when manufacturers are considering how to best scale-up their operations.
Vais said: "In 2020, we expanded our Enterprise product portfolio with the addition of MYOB Advanced Manufacturing – a cloud Enterprise Resource Planning (ERP) solution that connects every part of your business end-to-end, offering full visibility and empowering better decision-making to drive business growth.
"We were inspired to launch this product after observing a clear gap in the market to provide the specific functionality and capability needed to support local mid-sized manufacturers, especially within the discrete manufacturing sector."

Vais said MYOB's platform was designed for ambitious manufacturers who have outgrown their current solution and are battling with a number of rather common, but not unsolvable, challenges.
"From time-consuming manual processes or data entry, to a lack of real-time insights to help inform decisions, to struggling to keep up with significant customer growth when relying on their current system."
Outdated systems holding manufacturers back
MYOB's research has shown that many local manufacturers are knowingly missing opportunities to grow their business because their current systems aren't up to task.
Insights from the 'Seizing Advantage' study conducted in partnership with Forrester Consulting, revealed that more than 3-in-5 businesses surveyed across the A/NZ region reported that their systems have held them back from taking on larger customers.
In addition to poor customer management, there are a range of manufacturing-specific challenges that enterprise software helps to address. These include:
Ongoing supply chain disruption
Delays sourcing raw materials used in production, impacting customer delivery times
And higher manufacturing input costs caused by fuel price increases.
Vais said: "In the past, manufacturers may have chosen to absorb periodic cost pressures, but given the increasing frequency of change and the volume of challenges they're facing now, this is becoming more difficult.
"We are also hearing from manufacturers that there is some apprehension about lifting prices for fear of being seen as uncompetitive."
Vais emphasises that this is why the accurate visibility across key workflows that is enabled by enterprise software is so important.
"Having these insights up-to-date when you need them is critical to truly being able to assess supply, production costs, and profitability on a job-by-job basis."
An ERP solution that delivers visibility and efficiency is vital to any manufacturing business. It ensures invoices are paid on time, accounts and loans are in order, financial statements are accurate, budgets are prepared, and payroll obligations are met.
Using MYOB Advanced Manufacturing, businesses can integrate their production planning, financial management, CRM, inventory management and sales orders to access real-time visibility across the entire operation.
Once combined with MYOB's Advanced Payroll offering, manufacturers have a centralised payroll and workforce management system operating in sync with ERP on a single integrated cloud platform.
Profitability increased through better understanding of supply and demand
Balancing supply and demand is a crucial part of any business, but is often something that manufacturers struggle with, especially in times of increased demand, as the local market is currently experiencing.
"Our software streamlines this process by allowing manufacturers to access production details in one central area. With this simple feature, resources, budgets and production scheduling can be easily managed," Vais said.
"In the fast-paced world of Modern Manufacturing, our software recognises that advanced manufacturers prioritise flexibility.
"ERP integration allows users to automate their production schedules with the flexibility to re-calibrate their plans to accommodate high-priority customer orders.
"Meanwhile, real-time data visibility also helps manufacturers quickly respond to interruptions, speed-up decision making and react immediately to costly delays."
Vais said that access to accurate, timely insights can truly change the way that business is done for the better.
CEO of the International Exhibition & Conference (IEC) Group, organisers of the Modern Manufacturing Expo in Sydney in September Marie Kinsella said that true Modern Manufacturing requires truly modern business management and enterprise software solutions, designed by a local business that deeply understands the unique requirements of the industry.
"That's why we're so excited to have MYOB onboard as a Gold Sponsor at the expo."
Kinsella said the Expo was a collaborative effort to advance Australian manufacturing, recognising that the increased automation and implementation of advanced manufacturing techniques have a knock-on effect in terms of business output and productivity.
"This is a positive, but it will put pressure on admin systems and internal processes. These are often the last to be considered ahead of technology and innovation.
"The involvement of companies like MYOB in helping manufacturers with this transition is really positive and we look forward to their contribution at the Expo."
The Modern Manufacturing Expo takes place from 20-21 September, 2022 at the Sydney Showground, Sydney Olympic Park, Homebush. It is designed for key decision-makers and management looking to explore the latest automation and digital offerings for future growth and features a showcase of technology advancements to innovative operational practices for manufacturers. Free Expo Registration here. Enquiries: Margo Metcalf IEC Group, [email protected] or 03 95969205.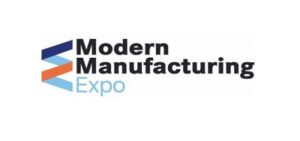 Picture: MYOB/Valantis Vais