The federal government has chosen remotely operated weapons systems manufactured by Electro Optic Systems Holdings in Canberra as part of acquisitions announced in this week's defence update.
The army will buy acquire 251 Remote Weapon Stations (main picture mounted on a Thales Bushmaster, and below) in a contract of undisclosed value.
The remote weapon Stations can be operated from inside an armoured vehicle and can mount a machine gun, cannon or grenade launcher.
Recently EOS demonstrated a missile launching capability in development. The chosen system, R400S Mk2 is in use by six allied nations.
Defence industry minister Melissa Price announced the systems would be mounted on Australian Bushmaster and Hawkei protected mobility vehicles.
She said: "More than 80 per cent of the parts that Electro Optic Systems use for these weapons are sourced through the Australian supply chain."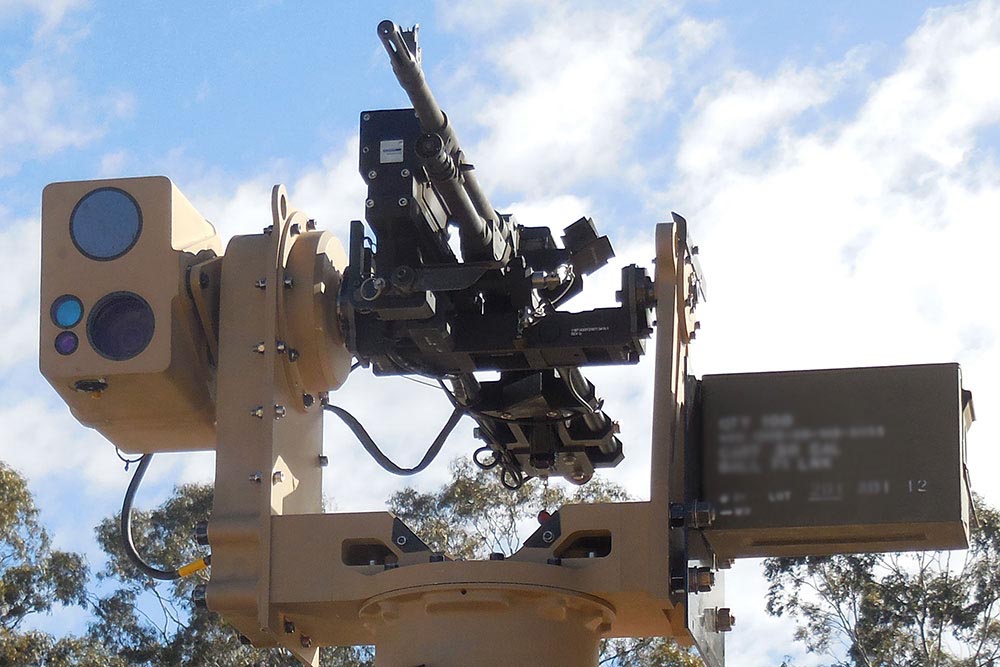 Pictures: Electro Optic Systems
Subscribe to our free @AuManufacturing newsletter here.