@AuManufacturing's editorial series – fibres and composites transforming industry – turns today to the latest wonder material – boron nitride nanotubes. Will BNNT's be the wonder material that makes the real breakthrough from science to widespread practical use? By Peter Roberts
Wonder fibres and composites come and go, sometimes like carbon fibre nanotubes finding an end-use such as Australia's-own Micro-X X-Ray machines, and sometimes like graphene which is still struggling to find that one, big killer use.
One of the most fascinating are boron nitride nanotubes (BNNTs), materials stronger than any metal or carbon fibre, that are extremely flexible, excellent thermal conductors, optically and infrared transparent, chemically stable, are able to withstand extreme temperatures and yet are electrical insulators.
Several companies round the world, including a NASA spin-out in the US that has an impressive pedigree, can make BNNT's.
But none can make them in the industrial volumes and none have already spun-off and attracted investment in a series of practical end-use start-ups quite like one Brisbane concern that has only seven full-time employees.

BNNT Technology, a member of the Advanced Fibre Cluster, Geelong, manufactures BNNTs in industrial quantities at its plant in Geelong, Victoria, and has been instrumental in new products and businesses ranging from novel batteries to superalloys, dental implants and body armour.
BNNT's general manager Gary Walsh said: "We were very green when we started to even think that we could take something from the laboratory to a full scale operation in only three years.
"We didn't understand, we couldn't have understood the problems that we encountered along the way.
"If it had been easy I would probably have felt more nervous – I now know why other people haven't done the same thing (produce at industrial scale)."
BNNT, part of the diversified PPK Group, has so far:
Formed Li-S Energy and raised $20 million in preparation for an IPO to develop advanced batteries based on lithium sulphide chemistry with BNNT technology as a component and protective insulating layer.
Established with Geelong's Deakin University White Graphene Limited which will develop boron nitride nanosheets – a single molecule thick which share similar strength and electrically conductive properties as carbon and boron nanotubes.
Bought Craig International Ballistics and begin developing BNNT reinforced body armour for military and security services.
Entered a joint venture with additive manufacturing company Amaero International and Deakin, Strategic Alloys, to develop new aluminium, titanium and steel alloys which will be nano-reinforced with BNNTs.
And forayed into the dental technology market with a joint venture a leading aesthetic dentist and Deakin that will BNNT for new dental nanocomposites.
The capital raising from Li-S Energy alone has valued that company on listing at $300 million, making it no surprise PPK Group is hiving off its traditional businesses such as manufacturing underground mining equipment to focus on its portfolio of – obviously very valuable – technology start-ups.
Lithium sulphide chemistry batteries appear to have great potential – batteries so light and powerful they make a 1,000 kilometre range electric vehicle possible.
Walsh said: "(Li-S Energy's batteries) are performing at about five times the performance of the best lithium-ion batteries that we have today.
"If you can imagine a battery that is three times as good and three times as light it makes an electric vehicle with 1,000 kilometre range seem achievable."
But Craig Ballistic's clear BNNT armoured glass also looks promising, dental implants are a great niche and 3D printed alloys to lighten aircraft and rockets also looks a winner.
You will have noticed collaboration with Deakin University, a small regional university not normally seen as part of the big league, has been critical to BNNT's development.
But even more critical are the people involved here.
PPK Group itself is the brainchild of Robin Levison who sold his underground mining group, Industrea to GE for $700 million while BNNT is let by CEO Mark Winfield who is also CEO of Brisbane commercialising group the Australian Innovation Centre.
Then there is the Deakin team led by Dr Luhua Li of Deakin's Institute for Frontier Materials (IFM) who as BNNT's chief technical officer is complemented by Walsh, an automotive industry engineer – you can't get more academic and practical than that combination.
Walsh said: "Professor Li has single headedly identified the solution to problems as they come up – as problems come up he has always been able to see the way forward."
The combined personal chemistry of the group has created a small modular manufacturing system that produces a kilogram a week BNNTs, with the modules simply repeated to make small or large volumes of BNNTs.
The dental implant market might require relatively small volumes, whereas producing light weight aluminium or titanium super-alloys for aircraft or space vehicles would necessitate greater production.
But the production equipment is so secret that I am not allowed to see it – BNNT doesn't want to give anything away to anyone.
The danger for PPK and BNNT, perhaps, is that it spread itself too thinly by focusing on too many opportunities…when most technology companies prefer to focus on doing one thing and doing it well.
The battery market looks extremely large for a group like PPK, for example, but BNNT has options here – licensing its technology, developing joint ventures with existing producers and so on.
Perhaps BNNT can do many things well.
As one analyst, whose name I cannot quote said, BNNT has a lot of shots on goal, if only one shot crosses the line, there is the prospect of it growing and growing fast.

@AuManufacturing's editorial series – fibres and composites transforming industry – is brought to you with the support of ThermoFisher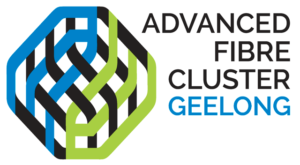 Scientific and the Advanced Fibre Cluster Geelong.
Picture: BNNT Technology/bottles boron nitride nanotubes
Subscribe to our free @AuManufacturing newsletter here.