In the last day of our Fibres and composites transforming industry series, the Defence Science Institute summarises four Victoria-based composites projects making use of leading-edge research and development in Australia's universities and industry.
In the dynamic, challenging defence and national security sector maintaining a competitive edge comes down to who has the best technology and equipment. Faster, lighter and stronger is always sought after, especially in the development of composites, and Australian universities and industry are proving that they can deliver.  
Recognising this capability, the Defence Science Institute (DSI), a Victoria-based research facilitation and funding organisation, has helped link industry and university to produce remarkable results in composite research and development, each with potential application in the defence domain.
Through seed funding, collaborative grants, student scholarship top-ups and more, the DSI identifies, harnesses and highlights Victoria's R&D capability in composites. Outlined below are some projects it has supported.

RMIT University
Fire-safe, Lightweight Composite Structures 
Light-weight fibre-reinforced polymer (FRP) composites are increasingly replacing heavier metal components in aerospace and naval vehicles. However, while this has improved payload capabilities, FRP composites are known to be flammable. To address this challenge, RMIT University is undertaking research to develop an accurate predictive model that emulates the conditions of a fire event. The project involves using the predictive model to engineer a fire-safe FRP composite structure that possesses the same load-bearing capacity of more common FRP composites.

The team includes Professor Raj Das and Associate Professor Everson Kandare of RMIT's School of Engineering, with advice from scientists at Defence Science and Technology (DSTG). Over the course of the research project, the team aims to provide better tools for the development and optimisation of FRP composites with the primary focus on fire-safety and disaster mitigation.

Analysing Residual Strength of Composites Under Environmental Loading

Another team of RMIT researchers including Professor Adrian Orifici, Dr Raj Ladani, Professor Raj Das, Dr Katherine Grigoriou and PhD student Kade Jacobs, in collaboration with DSTG's Dr Alex Harman, are investigating the damage tolerance of composites used in aircraft. Using experimental and high-fidelity computational modelling, the team aims to analyse the residual strength of composite laminates that have been subjected to environmental loading typical of in-service aircraft. 

The research, supported by a DSI RHD Student Grant, could potentially improve the ability to assess the effect of defects or damage from events such as accidental impact and can lead to considerable cost saving for in-service aircraft, both of which bear significant relevance to Defence.
Advanced Fibre Cluster Geelong and Deakin University
Improving Integrity Processes in Composite Manufacturing using AI
Composites experts at Advanced Fibre Cluster Geelong (AFCG) utilised DSI support to explore novel methods for detecting the integrity, composition and condition of composite materials. Current methods primarily involve using either penetrating radiation or ultrasonic scanning, each of which has its benefits and drawbacks, including expense and size. The bulk of these drawbacks, the team believed, could be addressed by replacing traditional mechanisms with recent advances in Machine Learning (ML) and (Artificial Intelligence (AI). 
Using a Generative Adversarial Networks (GAN), the research team at Deakin University's Applied Artificial Intelligence Institute (A²I²), as part of the AFCG-Carbon Revolution project, is researching the potential of a trained machine to improve radiation scanning to deliver superior output. This approach has demonstrated the capacity of enhanced image quality, improved audio resolution and ease of use. Future projects will further develop ML for language-to-language translation between two different sensor capture systems, to augment ultrasonic imaging.
Swinburne University of Technology
3D Printed Composites under extreme conditions: experiments and simulation
3D printed fibre reinforced composites (FRCs) offer a practical solution to traditional manufactured parts, which are expensive and time-consuming to create. And while FRCs are consequently seeing increased application in defence, aerospace, sport and automotive sectors, their mechanical properties and deformation mechanisms under dynamic loading are yet to be documented. 
Swinburne University of Technology, with guidance from CSIRO, is working to remedy this. Led by Dr Louise Olsen-Kettle, the team includes Prof Dong Ruang, Dr Joel Sarout and PhD student Taasnim Ahmed Himika, brought on through a DSI RHD Student Grant for an additional research boost. Using laboratory testing and numerical analysis to advance knowledge of these novel materials, they aim to develop a simulation tool that will optimise the design of 3D printed composites for use in extreme conditions.
The research serves to enhance the capability to fully exploit 3D printing technology to deliver resilient composite products. This provides a timely response to the critical needs of both fundamental research and defence or industry applications of AM-fabricated FRCs.
With composite manufacturing, analysis and enhancement advancing in strides, the defence sector can gain considerable future benefits by leveraging Australia's sovereign capabilities. Capturing this capability at its source, from the leading-edge research and development in Australia's universities and industry, seems like a good place to start.  
Picture: www.turnology.com

@AuManufacturing's editorial series – fibres and composites transforming industry – is brought to you with the support of ThermoFisher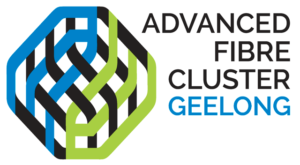 Scientific and the Advanced Fibre Cluster Geelong.
Subscribe to our free @AuManufacturing newsletter here.