Comment by Peter Roberts
One thing has been left out of the discussion of major government outlays developing Australia's sovereign ability to build and maintain naval ships.
That is the requirement for SMEs to play their part and invest large sums that often challenge – and risk – the resources of what are family owned firms.

But companies like Grant Tinney's Precise Advanced Manufacturing Group are up for the challenge, today announcing it has secured an investment deal to substantially increase large manufacturing capabilities. (Tinney pictured below).
Tinney is Chairman of the Precise Advanced Manufacturing Group, a network of synergistic engineering and manufacturing businesses (see below) that include QPE Advanced Manufacturing.
Adelaide's QPE will install five large CNC Milling machines with X Axis capacities of between 3 and 8 metres, and an additional large 5 axis milling centre.

Tinney took to social media to announce his investment which will double capacity to support major new naval construction projects getting underway in Adelaide.
Offshore patrol vessels are currently being built, with frigates and submarines to follow.
He said: "Of course our aims are simple. To maintain and grow our position as the state's premiere supplier of large and small precision machined components and fabrications to high tolerance.
"QPE is a key stakeholder in South Australia's manufacturing future and a strategic contributor to the National Defence Industry build up."
QPE employs 68 and plans to increase staffing to between 100 and 150 including a dozen apprentices.
Tinney said: "Of particular satisfaction to me is the planned start of several new CNC Machining Apprentices in early January as a long term investment in our future."
With the company re-aligning its capabilities to support more complex and larger manufacturing to high tolerances for defence, it is experiencing growth elsewhere.
Sales of automotive moulds and components to the United States have been growing strongly driven by a 25 per cent cost advantage with the fall of the value of the Australian dollar.
Under the US/Australia free trade agreement Precise also enjoys a zero per cent import duty on moulds, dies, and precision machines components and assemblies.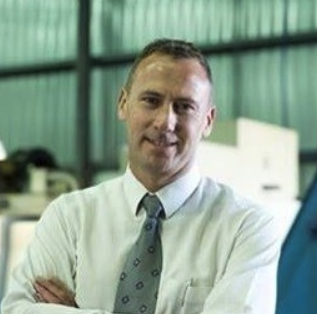 Precise Advanced Manufacturing Group includes QPE Advanced Machining and:
# Precise Global supplies moulds, dies, components and assemblies for automotive customers.
# QPE Fabrication's factory at Pooraka north of Adelaide is designed for complex fabrication for large defence, rail and mining projects.
# Valley Precise Global manufactures the VPG rapid response pipe repair clamping system.
# iPrecise provides design, engineering and manufacturing services leading to full commercialisation to start-up companies.
Picture: Precise-amg.com
Subscribe to our free @AuManufacturing newsletter here.