The Western Australian government has released a draft strategic infrastructure and land use plan to guide the development of its naval shipbuilding and marine engineering precinct at Henderson south of Perth.
The Australian Marine Complex Draft Strategic Infrastructure and Land Use Plan envisages the freeing up of new waterside land and the creation of new wharfs and marine construction and maintenance facilities in the so-called northern and southern (pictured below) harbour areas.
The biggest changes appear to be the ambition of developments envisaged in the southern naval precinct to support the government's ambitions for Perth as the major centre for sustainment of Australia's future submarine and frigate fleets.
Proposed, but not funded, are new naval berths, a new fabrication shed, outdoor hardstands, breakwaters and a new large vessel dry berth, essentially a dry dock.

Australia has only one very large dry dock at Garden Island in Sydney and a second such dock would support the basing of further Royal Australian Navy ships in the west, as well as the potential of servicing allied navies.
Perth is currently home to shipbuilders Austal and Civmec, as well as BAE Systems which is currently carrying our major upgraded to Australia's ANZAC frigate fleet.
WA got its start in marine industries with the offshore gas boom, with WA's latest ambitions a match for the billion dollar plus investments underway in Adelaide where both the Attack class submarines and Hunter class frigates will be built.
WA is locked in a battle to wrest submarine sustainment work from Adelaide, creating two major centres of submarine work in Australia.
ASC, which built the Collins class submarines in Adelaide, carries out maintenance on the vessels at its Perth facility, but conducts deeper maintenance in Adelaide.
Builders recently completed construction of the Osborne south shipyard in Adelaide where the frigates will be built by BAE Systems, and began work on Osborne north where France's Naval Group will construct the submarines.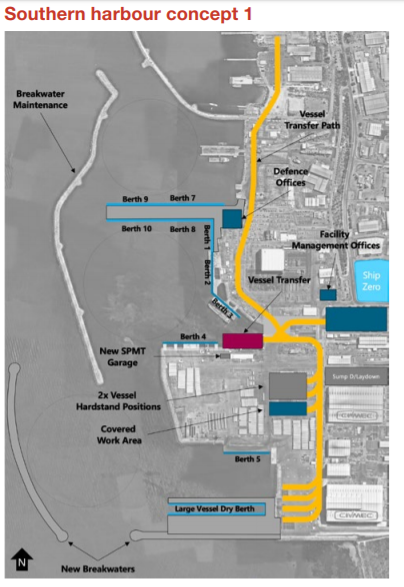 Pictures: Government of Western Australia
Subscribe to our free @AuManufacturing newsletter here.