The Australian Renewable Energy Agency (ARENA) is backing startup business SunDrive in a $9 million effort to commerialise its low cost, high efficiency solar photovoltaic (PV) cell manufacturing process in Australia.
ARENA's $3 million in funding will also scale the technology up from an industrial sized cell to a commercial size module that could be used on household rooftops.
A small scale automated prototype production line will also be developed as a precursor to hoped-for local production of the cells.
Woolongong-based SunDrive's technology replaces the use of silver in making solar cells with copper, which is significantly cheaper and more abundant.
Solar cell production is already equal to 20 per cent of the world's total annual industrial silver consumption, with the metal becoming a limiting factor in future growth.

As well as lowering production costs, SunDrive is aiming to further improve efficiencies with a simpler manufacturing process and a thinner solar cell that will require less silicon to produce.
SunDrive, which is supported by Blackbird Ventures, was founded by former University of New South Wales students Vince Allen (main picture) and David Hu.
Australia has only one manufacturer of rooftop solar PV systems – Tindo Solar in Adelaide (pictured below) – however the company imports the solar cells it uses from Asia.
ARENA CEO Darren Miller said: "As we continue to transition our energy system, the solar industry needs to continually evolve and adopt new cell structures that increase efficiencies, reduce costs and employ more abundant materials."
"It's fantastic to see an Australian solar startup at the forefront of producing the next generation of high efficiency solar cells. Through technological innovations from startups like SunDrive, Australia will remain at the forefront of solar innovation and research and development for years to come."
Many of the solar cells produced internationally incorporate solar PV technology originally developed by the University of NSW.
Cells were manufactured in Australia in the past, with a new technology offering the best chance of reshoring the industry.
SunDrive CEO Vince Allen said: "With this project we have an opportunity in Australia to lead the world in creating the best version of next generation solar cells.
"Our goal is to use the learnings from this project to bring to life a superior solar technology, creating new local industries which can compete on the global stage."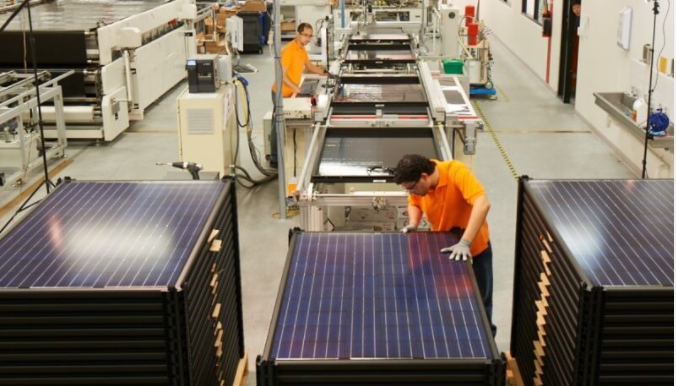 Pictures: Main/Vince Allen and below/Tindo Solar
Subscribe to our free @AuManufacturing newsletter here.