Today @AuManufacturing's editorial series – the digital path to growth – looks at the role of robotic process automation in the manufacturing value chain. Here Sebastian Seutter explains how the nature of automation has changed with robotic process automation.
The drive towards automation in the manufacturing industry is very simple. Automation emulates human work, meaning humans can focus on the other areas of the manufacturing value chain.
Automation was first introduced into the production side of manufacturing to reduce headcount. Physical robots accelerated the factory output and allowed employees to focus on high-value tasks, such as procurement, supply chain and transportation.

Up until now, this system has worked successfully.
But with the introduction of analytics, artificial intelligence (AI) and software automation, manufacturers can now use this advanced technology across the entire value chain to improve productivity and growth.
Software automation known as Robotic Process Automation (RPA) can emulate the repetitive, mundane human tasks performed on a computer and free up an employee to work on more meaningful tasks.
In the last decade, AI and automation were used in consumer-facing products. For example, Netflix using AI to predict consumer content preferences, Amazon implementing AI to better understand search queries, and Uber to manage rider and driver logistics.
Over the past five years the combination of RPA and AI has shifted to increasingly being implemented at the industrial enterprise level.
Predictions from Gartner suggest that 90 per cent of large organisations will have deployed some form of RPA by 2022, with 80 per cent of those organisations introducing AI.
Applying RPA in manufacturing has proven to have a major impact on the overall performance of the business. According to a report by the Global Lighthouse Network (McKinsey and World Economic Forum), manufacturers who are early adopters of technologies like RPA and AI report a 30-90 per cent acceleration in the time to market, and up to 200 per cent of factory output increase.
Contrary to popular understanding, RPA robots can be deployed across every business unit, including customer service, sales, finance, and R&D.
In supply chain, RPA can be implemented to automate purchase order management, as well as tender and bid processes.
It can streamline order entries, invoicing and import processes of goods at the factory level. At the order management level, RPA can also enable order delivery status, lead time reporting, and transit shipment processing.
Not only that, automation by freeing employees of repetitive work, provides them more time to develop innovative ideas, focus on higher-value tasks such as problem-solving, and finding solutions.
This not only empowers employees but leads to increased job satisfaction, fuelling productivity and high rates of customer satisfaction.
There's no doubt RPA, advanced analytics and AI will continue to transform the manufacturing industry.
While manufacturers are beginning to apply these technologies, a majority are yet to realise the true value of leveraging software automation across the value chain.
The industry is undergoing continuous disruption and operational capability will always remain a differentiator.
By identifying areas of automation across the entire value chain, manufacturers can increase efficiency, capability, and productivity across the entire organisation, enabling them to stay competitive.
Sebastian Seutter has held senior executive roles in consulting and in industry including with thyssenkrupp and Microsoft. He has advised the World Economic Forum in advanced manufacturing areas, and is currently Global Manufacturing Lead a UiPath, a company which supports the digital transformation of industrial companies.
Picture: Sebastian Seutter
@AuManufacturing's editorial series – the digital path to growth – is brought to you with the support of SAP enterprise application software.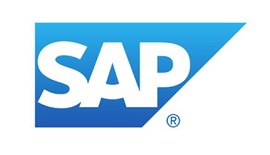 Subscribe to our free @AuManufacturing newsletter here.