Marine propulsion and stabilisation company VEEM Ltd has received its second order for its most powerful ship gyrostabiliser from Europe's Damen Shipyards.
The order for a second VG1000SD gyrostabiliser (pictured below) follows the supply of the first of the 20-tonne units which was installed in the company's new Fast Crew Supplier, FCS 7011.
The VG1000SD is the world's most powerful marine stabiliser with the contract value for each $1.95 million.

This second unit will be installed in a Damen fast crew supplier FCS 5009 (main picture) being built for offshore contractor Naviera Integral.
This is the first sale of the stabiliser into the commercial offshore supply vessel market.
Perth-based VEEM manufatures a range of gyrostabilisers for fitting to luxury motor yachts, fast ferries, commercial workboats and naval vessels.

The company sold $4.8 million worth of stabilisers in the year to June 30, and has an order book worth $3.4 million.
Offshore work vessels is a new market for the company with the stabiliser allowing customers ships to work in rougher seas, operating more voyages on days previously lost to bad weather.
VEEM managing director Mark Miocevich said the VG1000SD delivered significant physical and financial benefits to offshore marine operators.
Miocevich said: "The significant roll reduction delivered provides the end customer with maximum speed and efficiency and increased operating days per year, leading to greater returns.
"This disruptive piece of equipment is now well on the way to becoming standard on all large vessels."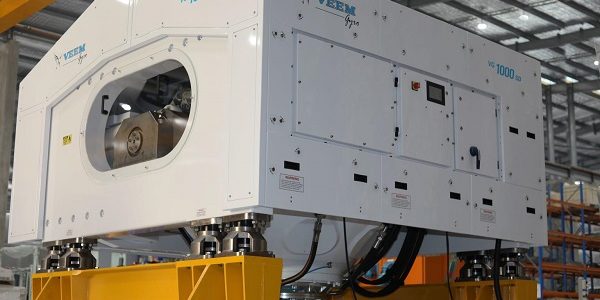 Picture: VEEM Ltd
Subscribe to our free @AuManufacturing newsletter here.