Adelaide outdoor blind manufacturer Ziptrack plans to boost innovation and production, including exports, from a new $10 million factory it is constructing at the Tonsley Innovation District.
Construction of the new 3,000 square metre premises is underway with the company sourcing $1 million worth of equipment for the move to Tonsley, a mixed education, R&D and production campus housed in the former Mitsubishi car plant south of the city.
Ziptrak exports its patented blinds (picture, below) to 14 countries including Singapore, India, Japan and France, even gracing the home of the French Open, Roland Garros.

Now it plans to take on up to 30 new staff in the next four years as part of an ambitious growth strategy.
Ziptrak will move to Tonsley Innovation District in mid-2021, consolidating three separate Ziptrak sites to incorporate manufacturing, assembly, distribution, and office spaces for its 35 staff in one place.
Up to seven new staff members will be taken on initially, with more to be sought as part of a longer-term expansion plan incorporating a neighbouring allotment the company has also purchased.

Dedicated prototyping and research and development areas will facilitate a reinvigorated focus on new Ziptrak components, new machinery for manufacturing and new product lines.
Managing director Marc de Maaijer said: "The move to our new premises at Tonsley Innovation District will allow Ziptrak to focus on our core capabilities of innovation, design, engineering, and manufacturing.
"It will transform the way we do business. Beyond that, we believe it will create a wealth of opportunities through proximity to leading university and education institutions and an ability to easily connect and collaborate with other local and international partners."
Trade minister Stephen Patterson said: "It's great to see a South Australian company design and manufacture a product locally and export to such a diverse range of international market.
"The State Government is continuing to work with exporters like Ziptrak to provide support in taking product to market and growing local business; and we look forward to working alongside Ziptrak, as they continue their rapid growth trajectory."
More than 1,700 people now work out of Tonsley, which is home to 35 businesses including Tesla, ZEISS, Siemens Energy, Micro-X, SAGE Automation and AZZO.
Tonsley houses 8,000 students in campuses of Tafe and Flinders University as well as the BAE Systems Australia Line Zero prototyping plant which is developing manufacturing systems for Australia's new Hunter class frigates.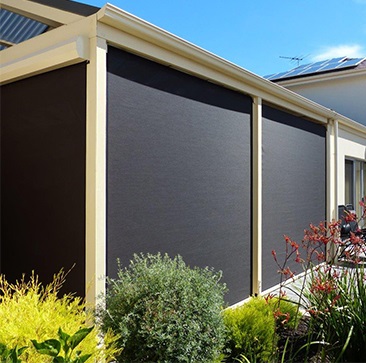 Picture: Tonsley Innovation District/Ziptrak/company founder Tony de Maaijer and managing director Marc de Maaijer at their Semaphore manufacturing site.
Subscribe to our free @AuManufacturing newsletter here.