Our editorial series – Equipping Australia's armed forces – continues today with a profile of an ambitious consortium of 23 Australian SMEs developing a complete C4 communications and control system for the army. Here Peter Roberts looks at the C4 Edge consortium.
In the last week of November this year a partnership between 23 Australian SME businesses will be put through their paces by the Australian Army in three days of field testing.
Five specialist unmanned ground vehicles and aerial platforms (UAVs), all linked to numerous more conventional defence assets by a sophisticated Command, Control, Communications and Computing digital system (C4), will play out a series of simulated and live exercises.
The complete system links the unmanned systems and their sensors and weapons with, radios or RF devices, cryptography systems, network management tools as well as ancillary antennas, cabling, head sets, computing devices and screens.
The companies, forming the C4 Edge consortium, have been tasked by the army under a $35 million contract to demonstrate no less than a complete C4 system suitable for forces smaller than a battlegroup – all with Australian technologies developed by Australian companies.
It is a massive task of a type never before presented to Australian SMEs.
C4 Edge program leader Matt Jones said: "The final outcome here is the demonstration of Australian industry capability, and not necessarily building a solution to the army's problems.
"We are demonstrating what Australian industry can do, as opposed to what it can't do."
Jones' day job is working for defence contractor Electro Optic Systems defence arm, though his most experience was gained developing solutions in rapid time in the field in Afghanistan to counter improvised explosive devices (IEDs).
Jones told @AuManufacturing: "At this stage everything is on track on time and on budget.
"We are very confident that the demonstration will occur on time."
This is not to say the trials do involve risk.
"Covid presents a number of challenges when you are trying to integrate 23 different companies located across the country.
"To manage this we have developed a virtual integration capability.
"I think we are doing very well in terms of integration, though there are always difficult decisions that need to be made."
Virtual centres have been set up in the major cities where local suppliers can have access to the core computing platform to test their systems. The back end of the project is consolidated at EOS's in Canberra.
"But the demonstration will happen.
"We are already in technology integration, and have run 2 integration activities including running UGVs."
The 23 companies involved are a who's who of innovative Australian SMEs (see full list at foot of article).
In some cases the C4 Edge consortium is leveraging other industries in adjacent fields into defence. Mining-related businesses 3ME Technology and GME Resources, for example, are contributing technology that can add value to defence systems, opening up new opportunities… for themselves in the process.
There are also some cases where more than one supplier is involved. In radio communications both Codan and Barrett Communications are involved.
Jones said both were world-class though their products were almost all exported.
"Yet they have had little support from the Australian market.
"With support from the Australian customer they can grow their business significantly."
All 23 companies will emerge from the c4 Edge consortium owning any intellectual property they produce – a reversal of the normal situation where a defence prime contractor retains IP they have paid to have developed.
It is always possible that the army will further pursue the development of a c4 Australian solution, however this is not the point of the exercise.
Instead it is a unique method of understanding and building local capability in a crucial field of defence.
That is why Jones is confident that Defence will repeat the C4 Edge model of collaboration in different areas in future.
CEO of Xtek Philippe Odouard said the consortium was helping industry take a big step up in capability.
He told @AuManufacturing: "We have often tended to have bits and pieces in Australia or systems coming in from overseas with some local content.
"There are a lot of innovators in this country.
"And this is the first time we have a program that we have so many small companies inputting into a program and all of them are Australian owned and using Australian technology."
C4 Edge consortium members: 4Design, Xtek, Omni Executive, Tectonica Australia, Insitec, Solinnov, Skykraft, Penten, Kord Defence, 3ME Technology, Shoal Group, CBG Systems, Outlander Solutions Barrett Communications, Systematiq, Etherstack, Codan, Standard Communications, EM Solutions, Cyborg Dynamics Engineering, Engineering, Hutton Design & Engineering, Scipio Solutions, Acacia Systems, Sibitech, APC Technology and Applied Virtual Simulation.
@AuManufacturing's editorial series – equipping Australia's armed forces – is brought to you with the support of Thermo Fisher Scientific.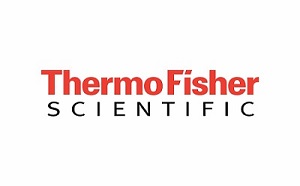 Pictures: EOS Defence
Subscribe to our free @AuManufacturing newsletter here.