In the final day of Australian Made Week and of @AuManufacturing's editorial series – Celebrating Australian Made – we return to the issue of recycled plastic products. Helen Millicer looks at Mildura's Integrated Recycling and its world-leading Duratrack project.
Being first is never easy. And this is especially the case for manufacturers making product containing recycled materials, and arguably the toughest of all given their variety, processing requirements and economics – is plastics. Australians use over 3 million tonnes of plastic products and packaging each year, much of that eventually ends up in landfill.
Product manufacture with recycled plastics is essential for us in Australia and around the world for us to move to a more sustainable and circular economy with lower emissions. 
It is the next frontier of chemistry and material science and a burgeoning field for those willing to lead into the future.

Why recycled plastics innovations are so special
Extraordinary challenges apply to companies developing innovative products using recycled materials due to the added complexity of sourcing, reprocessing and integrating recycled materials. This supply quality and cost challenge cannot be underestimated. 
Alas, currently in Australia recycled plastics are too often poorly handled. Because of special chemistries and processing requirements, they are best separated at source to retain value, markets and for easy, low-cost reprocessing. 
However, our systems and policies have been orientated to efficiency over quality, and plastics are too often mixed and contaminated by other materials, such as paper, cement and glass. For this reason, plastic manufacturers need additional equipment and teams to rigorously process incoming materials. 
It is no surprise that plastic manufacturers prioritise reliable suppliers who deliver high quality stock on a monthly basis to cut the costs of processing and down time with fouled machines. 
Given this, the companies that master recycled plastics deserve extra praise and sales as reward. Likewise, we must celebrate suppliers of clean consistent material and buyers of product with recycled content. Mechanical recycling of plastics cuts carbon emissions by a factor of five over virgin plastics.
Global first with recycled flexible plastics – Duratrack railway sleepers
In March and April this year, Integrated Recycling received outstanding news that their world leading Duratrack recycled plastic railway sleeper has received Type Approval from the main line rail giants, V/Line and Metro Trains Melbourne for use in sidings and stabling yards.  
This means that this innovative product is approved fit and ready for use instead of customary hardwood timber or cement sleepers in both regional and metropolitan railway line construction anywhere in Victoria. 
This follows on from years of in-track trials at Richmond station and the new V/Line stabling yard at Wyndham Vale. Duratrack sleepers have also been trialled on Queensland Rail coal freight lines near Grantham and Chinchilla with further trials to be undertaken by QR this year. Australian Rail Transport Corporation and the Institute of Railway Technology at Monash Uni are analysing data from instrumented Duratrack sleepers at Tottenham Junction where trains are travelling at up to 80kph. 
The type approvals received by Duratrack positions Integrated Recycling as a valid supplier for orders from contractors and railway asset managers such as Metro Trains and V/Line.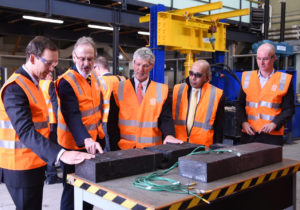 The benefit of plastic sleepers is durability and longevity. Typically timber sleepers last about 14 to 20 years whereas Duratrack sleepers have a design life of 50. They do not suffer environmental degradation from water, rot and pests, and whatever the weather or soil conditions they have sufficient flex and tensile strength to cope with heavy rail loads at varying speeds in all terrains. The Duratrack sleeper, like all of IR's products are fully recyclable and can be repurposed again into other products. Fully circular and sustainable.
Given these positive features plastic sleepers are increasingly used overseas like in the US. Furthermore 10,000 Duratrack broad gauge sleepers use 650 tonnes of polyethylene (PE) and polystyrene (PS), all of which is currently going to landfill. 
Integrated Recycling's world leading innovation is in repurposing flexible plastic (LDPE) in their sleepers, which is one of the largest plastics waste streams and the most difficult to process! IR have created a durable quality product from unloved plastics.  
Years of damned persistence and overcoming obstacles
The sleeper journey started in 2014 when IR, an established business in Mildura, was invited to participate in a project for Public Transport Victoria (PTV) who were rightly concerned at the declining availability of hardwood timber for rail sleepers. 
IR's expertise was 10 years of successfully manufacturing recycled plastic products to replace timber such as bollards, outdoor furniture and load bearing boardwalks for councils, waterway authorities and landscapers. IR reprocesses local agricultural 'waste' plastics such as grape vine covers, irrigation pipes, tanks and polystyrene fruit boxes through an informal regional network. As IR has grown and diversified its product range so too has its catchment of reliable suppliers. 
Stephen Webster IR's GM says that several years of collaborations with universities, accredited rail operators, rail engineers and the support of research grants from the Victorian Government has delivered the validation for this advanced product. He believes the Duratrack sleeper is an exemplar for Australia's rail industry's journey toward our circular economy. 
Now with Type Approval, IR are looking forward to purchase orders and expand their production capacity, staffing and pool of suppliers. 
Pictures supplied by Integrated Recycling
Helen Millicer, One Planet Consulting, Board director. GAICD, Churchill Fellow in Circular Economy. Helen is also the author of two forthcoming publications for the Australian Packaging Covenant Organisation: Recycled Content Guide for Packaging and Specifications for export of plastics.
@AuManufacturing's editorial series – Celebrating Australian Made – leading up to Australian Made Week (24 to 30 May) – is brought to you with the support of the Australian Made Campaign Ltd, licensor of the Australian Made logo.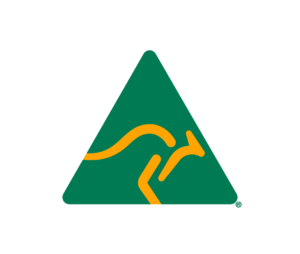 Subscribe to our free @AuManufacturing newsletter here.