@AuManufacturing's editorial series – Celebrating Australian Made – today looks at the importance of purchasing Australian-made recycled products. By Mark Jacobsen.
At the National Plastic Summit in March 2020, Prime Minister Scott Morrison spoke on the importance of recycled plastic product procurement, the measures that the government has taken to lift industry capacity, and our ability to use these materials constructively. 
With the overseas waste export ban, Australia faces a monumental challenge, and manufacturing and innovation in this field are more important than ever. The exponential growth of plastic in the last 60 years has come with little thought of how to deal with plastic's enduring properties.
Replas has seen this as a huge opportunity for innovation, manufacturing and employment using Australian waste. 

Throughout Australia, state and federal governments have put a great deal of focus on grants and funding for the manufacturing sector.
As Scott Morrison said at the National Plastic Summit, "[Today] I want to clearly outline the three pillars of our plan. Firstly, it's our waste, it's our responsibility. Expanding industry capabilities, secondly. And thirdly, encouraging demand for recycled products. We will be strengthening the Commonwealth Procurement Guidelines to make sure every procurement undertaken by a Commonwealth agency considers environmental sustainability and the use of recycled content as a factor in determining value for money." 
Replas was successful in obtaining several grants from state and federal governments, including the Sustainability Victoria Grant for manufacturing equipment at our Ballarat facility. This funding gave us the time and resources to continue manufacturing and fabrication during uncertain times in Covid-19.
RMIT University has also been a contributor in helping to develop new machinery to take in more plastic waste and include more soft plastic in our products.  
The significant focus on investment in and success of the Australian Circular Economy has resulted in robust support from both industry and government stakeholders. Investing in Australian waste, and Australian made products, readily available for councils, schools, governments, and brand owners, brings the responsibility back on our home turf. 
Our newest innovation, Polyrok, is a sustainable recycled plastic aggregate alternative to mineral aggregate in concrete for pathways, kerbs and channels that finds home for this soft plastic material.
R&D has allowed Polyrok to consist of about 95 per cent Red Group post-consumer soft plastic waste with about 5 per cent engineered recycled content to ensure maximum performance in concrete. Specific plastic-to-cement binding technology has been tested to meet Australian Standards, efficiently and effectively replacing conventional mineral aggregate while diverting plastic from landfill. 
Replas manufacturing now has the scalability to bounce back and provide over 200 high quality, 98 per cent recycled plastic products to be repurposed back into the community, using the community's waste. 
Waste is a valuable resource, and everyone must be committed to making this world more sustainable. What is the environmental cost of not being involved in a Circular Economy? We must be more accountable and responsible in driving the demand for recycled plastic products, manufactured right here in Australia. 
Replas increased its manufacturing workforce by 20 per cent while continuing to operate as an essential service during Covid. Through innovation and responding to increasing market and government demand for recycled content procurement, we are meeting the challenge to find solutions for soft plastics for future generations.
Mark Jacobsen is Managing Director at Replas.
Picture: Replas
@AuManufacturing's editorial series – Celebrating Australian Made – leading up to Australian Made Week (24 to 30 May) – is brought to you with the support of the Australian Made Campaign Ltd, licensor of the Australian Made logo.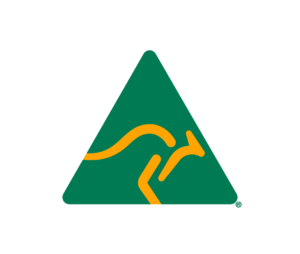 Subscribe to our free @AuManufacturing newsletter here.