Manufacturers involved in carbon fibre are seeing sustainability gains through the use of renewable energy, recycling, reducing energy requirements, and adopting different raw materials. Derek Buckmaster explains further in this part of our Fibres and composites transforming industry series.
Many of Australia's innovative manufacturers and exporters are utilising carbon fibre composites to enable their new products, or to improve the energy efficiency of existing industries.
Carbon Revolution are leading the world in single-piece carbon fibre automotive wheels, saving weight and improving driving performance.

Numerous Australian UAV manufacturers including Textron Systems, Air Affairs, Carbonix, Innovaero, Silvertone, V-TOL Aerospace, Hover UAV, and FJ Composite Solutions are using carbon fibre for their lightweight aerodynamic structures.

The Vertiia electric VTOL air ambulance and air taxi from AMSL Aero features a full carbon fibre structure.

The electric powered Electron two-seat high performance aircraft from Electron Aero features a full carbon composite structure.

OmniTanker have developed lightweight road tankers and containerised tankers for hazardous liquids shipping using carbon fibre structures.

Hypersonix are developing their Delta-Velos all-composite reusable scramjet-powered launch vehicle for low-earth orbit satellite launches.

Partington Advanced Engineering are producing the world's lightest road bike wheels using unique carbon fibre technologies.

Gilmour Space Technologies are manufacturing lightweight fuel tanks from carbon composites.

Much of the external skin and structure of Boeing's Loyal Wingman autonomous aircraft is manufactured from carbon composites. Boeing also manufacture carbon fibre wing components for the 787 Dreamliner at their Fishermen's Bend facility.

Quickstep are producing components for the F-35 Lightning II fighter and the C-130J Hercules transport aircraft.
The high strength and light weight of carbon fibres and the composite structures they enable has empowered these exciting new products and businesses to thrive. However there remain several challenges for the continued acceleration of growth in carbon fibre composites, including the high cost of the material, the time-consuming manufacturing process and the relatively high embodied energy in the carbon fibre production process. These black fibres offer scope for greening.

In a manner similar to the production of aluminium ingots, the production of carbon fibre tows requires a higher energy input than traditional structural materials such as steel, glass and wood. There are currently four approaches to reducing the high emission footprint of carbon fibre production. 
Some carbon fibre manufacturers have elected to not change their process, but simply to purchase "green" electricity which is generated from renewable sources such as hydro-power or wind power. We saw recent announcements by Zoltek and SGL Carbon about how they are utilising electricity from renewable sources to power their production sites. SGL Carbon are purchasing hydro power to energise their carbonisation lines Zoltek are purchasing renewable power to operate their precursor and carbonisation lines. This is one approach to achieve one type of "green" carbon fibre.
Another approach is to reclaim the carbon fibre from end-of-life products or production waste, which avoids the need for high-energy production processes. Recycle-based carbon fibre companies include ELG Carbon in the UK, Carbon Conversions in the USA and Catack-H from Korea. Carbon fibre producers are also getting into the recycling business, for example Zoltek, who have also announced a range of recycled carbon fibre materials.
The third approach to greening carbon fibres is to address the high energy input with innovative new technology. Start-ups LeMond Carbon and 4M Carbon Corporation are both taking this approach. By accelerating the chemical reactions in the usually slow oxidation step of the manufacturing process, LeMond and 4M have both found ways to reduce the energy needed to produce carbon fibre tow. 4M are utilising plasma oxidation technology developed at the Oak Ridge National Laboratory in the USA. LeMond Carbon are commercialising Australian rapid oxidation technology developed by Deakin University's Carbon Nexus research facility. LeMond have been using the Carbon Nexus facility for pilot-scale production of samples for customer qualification.
Finally, the use of different raw materials for carbon fibre production may result in greener carbon fibre. Today's commercially available carbon fibre products are mostly based on polyacrylonitrile (PAN) raw materials which come from the petrochemical industry. Research is under way to develop PAN from bio-sourced feedstocks instead of oil-based feedstocks. Or by changing to renewable raw materials such as lignin or cellulose from forest products or even reclaimed cotton or cellulose, today's reliance on non-renewable feedstocks for carbon fibre production may eventually be ended. Research at Deakin's Carbon Nexus has successfully produced carbon fibres from lignin, cellulose, chitin and blends of these natural polymers.
Australian innovations and the world-leading capabilities of our research centres and the researchers leading them will continue to deliver greener carbon fibre to this competitive and fast-growing sector.
Derek Buckmaster is Director, Carbon Nexus at Deakin University.

@AuManufacturing's editorial series – fibres and composites transforming industry – is brought to you with the support of ThermoFisher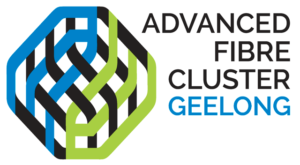 Scientific and the Advanced Fibre Cluster Geelong.
Subscribe to our free @AuManufacturing newsletter here.