For reshoring to take place on a large scale there needs to be a serious recasting of the role of manufacturing in Australia, and new ways of having SME manufacturer voices heard by policymakers and the public, argues Peter Vaughan in the second of our series on reshoring.
It has become a time-honoured cliché of Australian political life – small business is the engine room of the economy.
Regardless of their political shade, all politicians mouth it, citing those well-worn statistics: small business comprises 98 per cent of all businesses, employs about six million Australians and contributes more than a third to private sector output.

To be fair, federal and state governments do assist small to medium-size enterprises (SMEs). There are grants, funding and support programs that SMEs can tap, tax relief has been implemented, access to funding improved (although too much of it still reliant on bricks-and-mortar security), export assistance, and skills training.
But what is lacking is a strategic vision for this sector of the economy. And nowhere is this more apparent than in manufacturing.
Today, the Australian manufacturing sector has contracted to just six per cent of the Australian economy – a far cry from the 40 per cent it once was in the 1970s.

Australia has become lazy and is unwilling to perform the value-added steps required to build a developed manufacturing economy, and is rather more comfortable relying on the export of commodities and import of finished goods, leading to the death of manufacturing in Australia.
It seems industry and a majority of Australia are unaware of the tremendous opportunity lying in front of them within advanced technologies including those within manufacturing.
Today, Australian manufacturing is in the Titomic mould where we have embraced part of the new digital, biological and physical technologies that are broadly defined as the Fourth Industrial Revolution, or, as it is often called, Industry 4.0. (The First used water and steam power to mechanise production; the Second electric power to create mass production; and the Third electronics and IT to automate production.)
This revolution has levelled the manufacturing playing field for Australia; new strengths replace old weaknesses.
In yesteryear, it was high wages, poor productivity, small domestic market, overseas ownership that didn't invest in skills or research and industrial conflict that sounded the death knell for much of manufacturing.
Today, the emphasis needs to be placed on well-educated, technically proficient, job-ready employees working harmoniously, entrepreneurship, research, new technologies, and governments, business, and academia collaborating for the collective good.
Based on these criteria, Australia has the potential to succeed – if we can galvanise the political, educational, and corporate, sectors' will to devise and implement the right industry strategy.
For this to happen, Titomic believes there are several key elements to this strategy that have nothing to do about that stale old debate about industry protection.
But first and foremost, governments, bureaucracies, business, academia, research institutes, think tanks, and the fourth estate must appreciate what an enormous opportunity this is for Australia, and, by doing so, ignite the public imagination as to its potential.
It is only when this happens will parents want their children to consider a career in manufacturing, and for those students to want such a career. It will make governments and their advisers more responsive to manufacturing's genuine needs, it will secure more academic interest and research dollars, and, very importantly, attract the investment capital so badly needed to maximise the economic, business and social benefits of our research.
To a degree, the COVID-19 pandemic has given this national discussion some impetus, although its largely focused on issues around security of supply and our China connection. It's needs to be much broader than this, encompassing issues such as the role of education, value-adding to our raw materials, more industry-focused R&D, and strategic collaboration between government, industry and academia.
If we can achieve this, there are two tangible benefits: well-paid, secure jobs demanding high wages and less dependence on our traditional export earners, mining and agriculture, as well as the services sector, in the process making Australia more self-sufficient (the need for which has never been more self-evident).
Overseas, many economically successful countries, some with smaller GDPs than Australia, don't think collaboration is a dirty word, and their industry policies reflect this alignment of education, government and business.
They work on the principle that for their emerging Industry 4.0 businesses to succeed, then collaboration, whether it be funding, research, training, is a critical part of the equation.
For this to happen, there is another important part of the jigsaw to be put in place. New channels of communication need to be established that allows SMEs, either individually or collectively, to converse with government.
Right now, their economic importance is in inverse proportion to their political access. A similar case must be made to enhance their interaction with research bodies and universities.
The university sector has lost the plot – and that's putting it kindly. They have become so dependent on overseas students for revenue – who take their degree and go – that they have forgotten their primary purpose; to create job-ready, educated Australians to add value and capability to Australian businesses. (Governments are partly to blame, allowing this income to replace public funding.)
We now lack the professional pathways to educate students for the jobs of the future (think digital robotics, AI and the material sciences) that will be found in Industry 4.0. For example, the lack of skilled engineers is a national disgrace.
This failing at a tertiary level has been compounded by the downgrading of the TAFE sector which, in the past, was such an important source of skilled employees across the trades, manufacturing and construction.
How we provide emerging companies incubating new ideas with the necessary funding, whether it is via investment, grants or tax incentives, is of critical importance. Venture capital has never played a significant role in our capital markets, unlike the booming tech sector in Silicon Valley, and we need to ask why.
In the same vein we need to ask how our $3 trillion superannuation industry can be part of the solution without putting people's retirement savings at risk. There must be a balance to be found there.
The value of esoteric research with no tangible economic or industry benefits must be questioned. It's Titomic's considered view that the focus of scarce R&D dollars should be on projects that that will make a tangible difference to the Australian economy.
The economic reforms of the 1980s and 1990s brought economic and social benefits to Australia. We enjoyed almost 30 years of continuous growth until a pandemic-induced recession brought it to an end, allowing us to minimise the economic impact of crises such as the tech wreck of early 2000 and the far more devastating GFC of 2008.
But it came at a cost. The notion of adding value to our resources was viewed as economically inefficient. Much easier to dig it up and sell it.
On Titomic's numbers, Australia could have generated an extra $13.5 billion in export revenue in 2018 from mineral sands by adding one more stage to the production process.
Yet, history is about to repeat itself as Australia looks toward exporting ammonia offshore to produce hydrogen, leaving more money on the table. Adding value to our exports should be the norm, not the exception.
It's our view as a significant player in Industry 4.0 that Australia is at a critical junction in its history. It was realised by some before COVID-19, but the crisis has heightened awareness of the need to rethink our economic parameters and provides a catalytic opportunity for an economic reset.
Nothing short of a new paradigm, creating a higher-value added sustainable economy for Australia, will suffice. Titomic is committed to doing everything in its power to bring it about.
See also:
# How one Auckland company has survived to fight another day
# Reshoring takes off as manufacturers risk-proof supply chains
Peter Vaughan is Company Secretary & Chief Business Officer, Titomic Limited
@AuManufacturing's series on reshoring is brought to you with the support of industrial scale additive manufacturer, Titomic.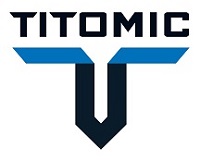 Pictures: Titomic
Subscribe to our free @AuManufacturing newsletter here.