Australian additive manufacturing company SPEE3D has provided an update on its trials with the Australian Army, with a tactical version of one of its printers transported to a remote location and operated to create over a dozen replacement vehicle parts over three weeks.
An annual bilateral military exercise between the Australian Army and the Marine Rotational Force saw parts on an M113 Armoured Personnel Carrier identified, printed, certified and installed. 
SPEE3D makes robotically-controlled printers based on the "cold spray" process, using compressed air to blast metal powders through a nozzle at supersonic speeds fusing metal powders together on a surface to form near-net shapes.
Its printers were used in 2020 in trials with the Army, then again this year to verify initial results. The extension of the award-winning trial was announced in August.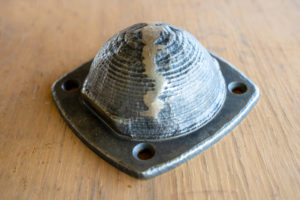 "This year's trial extension was bigger, longer, and more remote, making it the worlds' toughest and longest metal 3D printing trial so far," said co-founder and CEO Byron Kennedy in a statement. 
The company has been helping train technicians from the Australian Army's first military Additive Manufacturing Cell (AMC) in production of metal parts, from design, printing, machining, heat-treatment, through to certification. 
Trials aimed to prove that the company's technology could make "high-quality, military-grade parts" for validation and use in the field. Held in Northern Territory's Bradshaw Training Area, these involved a 1,200 kilometre round trip for a WarpSPEE3D Tactical Printer, over difficult terrain, before operation for three weeks in a hot and dusty environment.
APC replacement parts included a 2 kilogram wheel bearing cover, printed in 29 minutes at a cost of $US 100.
The AMC would "explore more components that can be repaired using metal 3D printing as an alternate solution, having parts at the ready in the field," according to SPEE3D.
Pictures: supplied
Subscribe to our free @AuManufacturing newsletter here.