Natural Evolution's expertise in turning green bananas and other produce into nutritious powders has seen it move into consulting and, soon, machinery exports. Brent Balinski spoke to founder Rob Watkins. 
At the government, business and consumer level, the attention being paid to food and other waste is obvious.
The National Food Waste Strategy launched in 2017 aims to cut food waste, estimated to be worth $20 billion, in half by 2030. Aware that their practices of rejecting cosmetically imperfect fruit and veg are on the nose, supermarkets are now selling "ugly produce." Supermarkets are also telling us that they're trying to do a better job not throwing unused food away, for example Woolworths' (ASX:WOW) recent announcements around beer made from un-purchased bread and bread made from un-purchased bananas.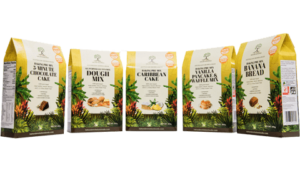 None of this is news to Rob Watkins, a second-generation banana farmer and founder of Natural Evolution. He became fascinated by the possibility of salvaging nutrition from green bananas in 2010. An estimated 100,000 tonnes or more of bananas are wasted in Australia annually.
According to the company's origin story, Rob accidentally drove over a bunch of green lady finger bananas that had been drying in the sun. They released a puff of flour, and that small cloud seeded a dream.
Watkins believes that for waste-to-value efforts to be successful they must create an attractive, high-value product, and generate enough demand that they can achieve scale. 
"The only way it's going to be successful is creating a quantum leap that we can engineer mass-scale processing, because if you can only process 50 kilos a day, then there's no point," Watkins tells @AuManufacturing.
"And what we've noticed over the years is [through] the work we've done initially, and now we've got a scaleable model for our processing line, it's becoming an attractive proposition."
Two years ago the company's pharmaceutical-grade factory – built in 2014 – was running one-and-a-half days a week, says Watkins. It is now running at five-and-a-half days, churning out its flagship green banana flour, as well as green banana resistant starch and baking mixes, animal mixes, and vegan proteins. Even the banana skins are put to use in ointments.
It has begun to apply its NutroLock drying process – which won a prestigious Edison Award in 2017 – to other produce, beginning with sweet potatoes, and with plans to move onto broccoli, beetroot and more.
"We said, 'okay, let's start to try and work on a sweet potato.' We then discover the sweet potato is absolutely through the roof and has really important minerals and vitamins, especially beta carotene," recalls Watkins. 
"And what we started to do was to give this waste – or what is seen as waste – a [new] life… as a super supplement. So it wouldn't be seen anymore as waste. We've given it a purpose."
Purpose for sweet potatoes – which have recently been in oversupply, creating disappointment and waste for farmers – recently extended to vodka. Rob and wife Krista launched Plantation Brew a week ago.
Natural Evolution exports about a fifth of what it makes, and took out Queensland's Emerging Exporter Award last year.
Its success as a waste whisperer, finding uses for farmers' unloved produce, led to a product development and consulting side company, Evolution Industries.  
"We had that many people coming to us, because we're obviously the leaders of the pack. And I said, 'Well, why not go and evaluate a producer's waste? How do we simplistically go in without reshuffling or confusing their current systems they have in place, to simply get the material, process it?'" says Watkins. 
"Then the biggest question I'm always asked is 'how am I going to sell it?' And that's what we're very, very good at."
Another development is a plan to manufacture and sell NutroLock machines, which Watkins says is maybe six months away, with a final proof of concept just completed. All those years chasing scale have led to processing machinery that can turn a batch of green banana (or other fruit) into powder in less than ten minutes. According to an article in November, output is a minimum "of one tonne per eight hour shift with two people."
According to Watkins, any farmer can use the system, which he says can mill and dry at the same time, and has been made as energy-efficient as possible to deal with the "crippling" energy costs in Australia. 
"We have interest from overseas. 90 per cent of the machines are going to be manufactured here in North Queensland, which is great for the area and is hugely exciting for us," says Watkins.
"We're going into this new chapter. And it's hugely exciting for us, creating machinery for food processing. There's a million different companies out there, but none have had the challenges that Australia has."
Pictures: Natural Evolution
Subscribe to our free @AuManufacturing newsletter here.