As @AuManufacturing's Celebrating Australian Made series begins its final week, we hear from medical device maker 3DMeditech, which expects to double its workforce of 50 over the next 12 months. By Brent Balinski.  
For a long time, personalised healthcare and additive manufacturing have been a natural match.
A few years ago the annual Wohlers Report calculated that 98 per cent of all hearing aids were 3D printed. And Align Technology's Invisalign — approved by the US FDA for use in 1998 — has found its way into millions of mouths.
Seeing the vast untapped potential, 3DMeditech was formed in 2016, originally to create orthotics for children with cerebral palsy, hip dysplasia and other conditions. 
Today its operations include such ankle-foot orthotics — as well as medical helmets for babies with misshapen heads — through its Serkel division and dental aligners through SmileStyle. It is constantly on the lookout for personalised device opportunities involving AM.
"It's really become an incubator in its own right," founder and managing director Paul Docherty tells @AuManufacturing of the five-year-old company.  
"We're almost always [capital] raising." 
Docherty is also founder of BRC, which has both managed and funded the medtech company and other businesses, with a focus on homegrown but globally-relevant manufacturing.
"We found it, in the very early days, hard to walk around Collins Street and tell them the story," he explains. 
"We got a bit sick of that and said, 'Let's set up our own fund.'
"We've had all the hard lessons over the last five years. We've learnt those lessons and we want to apply that to all of that really good innovation that we see in manufacturing in this country."
Meeting a need
Docherty says that being plugged into Melbourne's medical research community has been essential to progress so far. 
As the pandemic was drying up orders last year, partners such as Royal Melbourne Hospital, the University of Melbourne and St Vincent's Hospital were getting in touch asking for help with things like facemasks and filters for hazmat suits. They joined the Gekko ventilator consortium, and started designing nasopharyngeal swabs with the Doherty Institute.
The federal government announced a $3.7 million order last September with 3DMeditech for National Stockpile swab kits. The 3DMediswabs were a result of collaborations with the medical research community.
According to Docherty, they are on the cusp of exporting, with interest from the UK's National Health Service and elsewhere.
"We're sort of in the final stages with the NHS. We've actually had India and Sri Lanka ask us for design and to licence the design," he says. 
"Some of that will come back to us for manufacture. Others will say, 'Well, the design side was great and I want to [manufacture] over there.'"
More recently, the company has also produced a saliva swab for surveillance testing.
Docherty says it is likely to double its current headcount at Port Melbourne to 100 over the next 12 months.
"We can't be great at everything"
He offers that manufacturing in Australia has its challenges versus other countries — notably competing against markets with hungrier investors and "zero per cent down financing" to invest in new factory kit — but there's great hope for a thriving personalised medical device industry here.
Nurturing the capacity to manufacture what's needed in a crisis is another no-brainer, Docherty adds, and thankfully governments have started to look at purchasing decisions beyond the raw cost of buying something here versus shipping it in.
"We saw in the pandemic the issues around sovereign capabilities," he says. 
"So there's this issue of sovereignty and jobs, and what we saw in the biotech industry back two decades ago was a lot of the jobs stayed onshore. Melbourne is a classic example of that. So CSL and Cochlear are big biomedical businesses, and they've kept so much of it onshore, and all the industries, as you know, build up around that and have a lot of manufacturing components to them."
There are promising local examples of 3D printing in healthcare for applications ranging from correcting sleep disorders (e.g. ApneaSeal and Oventus) to replacing bone tissue (RMIT/Stryker) to insoles (iOrthotics).
While there is a giant range in what's possible, the common thread is that it's all based on design and engineering talent working alongside medical knowhow. It's an area where Australian manufacturing can shine, agrees Docherty.
"We can't be great at everything. But we can be super at this and we've got all the right people, all of the smart people in this country," he says. 
"This is an opportunity for us to put a flag in the ground and say, 'let's build the industry today.' And so our passion really is about saying, 'how do we go about that?' We've got to get things right. All of our collaborations, the partners that we've got along the way, and that includes governments. And then from there, we want to build an industry. So in 20 years' time, we want to look back and we want to say we started [that]."  
Featured picture: Paul Docherty (by Nicole Cleary)
@AuManufacturing's editorial series – Celebrating Australian Made – leading up to Australian Made Week (24 to 30 May) – is brought to you with the support of the Australian Made Campaign Ltd, licensor of the Australian Made logo.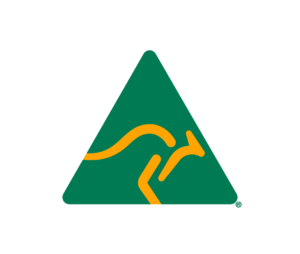 Subscribe to our free @AuManufacturing newsletter here.