Manufacturers are using 3D printing (AKA additive manufacturing) methods to serve a wide variety of industries and applications. In this edition of @AuManufacturing's "technologies and tools…" series, Michael Sharpe looks at some of the advantages of adopting 3D printing, and two Australian companies successfully applying it to medical uses.
Additive manufacturing
If steam brought about mechanisation, and robots automation, additive manufacturing has undoubtedly contributed to the democratisation of manufacturing. It is common to see this transformative technology in schools, universities, garages, workshops, and businesses across the nation. While many have embraced 3D printing, the capability of additive manufacturing is transforming the way manufacturers plan, prototype, produce and price their products and services.  
This type of technology can help manufacturers create a more unique value proposition that disrupts out-dated traditional production models. It helps to solve complex design and production issues, giving manufacturers a competitive edge by offering the global market a point of difference solution. 

Today, over 75 per cent of global trade is focused on intermediate goods, such as components and research. As a result, there is a large opportunity for advanced manufacturers to add value at every stage within the global supply chain. Additive manufacturing technology can help manufacturers do exactly this.
Delivering value and flexibility – rapidly
Using additive manufacturing technology, prototypes can be created rapidly and cost-efficiently. Designs can be optimised more quickly, and the development and production processes accelerated. Designs can be digitally exported and then replicated anywhere in the world. Australian manufacturing ingenuity can be exported with little more than the click of a button.
Additive manufacturing gives Australian manufacturers the capability to respond rapidly. With ready access to a design, new products can be rolled off a production line within hours, rather than the weeks or months required to establish a full supply chain—much like what is being witnessed through the COVID-19 pandemic, where manufacturers quickly shifted to produce 3D printed medical components and face shields in mere days.
Additive manufacturing enables virtual inventory management. Designs are stored in the cloud and then printed on demand. This reduces the need for warehouse space and can rapidly reduce costs associated with logistics and distribution. The manufacturing value chain becomes infinitely more flexible.
Creating new markets for Australian made products
Additive manufacturing is an exceptionally precise process. CAD concept drawings are transformed into physical objects using exact quantities of raw materials, without cutting, reprocessing, or left-overs. As an additive (rather than subtractive) process, there is very little material waste, and processing time is slashed.
Take, for example, Mackay-based iOrthotics—Australia's premier manufacturer of custom-made orthotic devices for podiatrists. Established in 2009, iOrthotics moved to Fused Deposition Modeling (FDM) 3D printing technology in 2015. FDM printing cut 1.4 kilograms of waste from each pair of orthotics, compared to older milling methods. Plus, with a bank of 20 FDM printers, iOrthotics was able to increase its manufacture to 3,300 pairs of orthotics annually. 
However, FDM technology did not generate the requisite economies of scale to break into large international markets, such as the United States. With investment from AMGC and help from other project partners, iOrthotics has invested in new technology: jet fusion printing. With targeted research and development backing its new HP printer, iOrthotics can now produce 24,000 pairs of orthotics annually, while slashing their annual plastic landfill waste by another 30 tonnes. 
The result? iOrthotics has expanded into the US, creating a new market for Australian made products. 
Solving complex issues
The advent of additive manufacturing techniques and technology is enabling Australian manufacturers to solve complex issues. 
Adelaide-based Fusetec is 3D printing replica human body parts—complete with realistic, anatomically accurate bone, skin and muscle—for use as teaching aids during surgical training.
Fuestec's revolutionary medical devices can be designed and manufactured to simulate specific pathology such as tumours, broken bones or defective heart valves, enabling students and surgeons to practise precise procedures.
During their university degree, surgical students rarely dissect human flesh. Instead, they develop those skills during their hospital residency, performing dissections for the first time on extremely expensive cadavers, or on real patients at a high risk to both the patients and the surgical residents.
With Fusetec's highly-realistic additively manufactured human body parts, students learn how to make a cut before practising on real patients. This also eradicates the inherent risks associated with cadavers—there is no bacteria, no strict storage and disposal protocols, and no regulatory burden. 
With the help of AMGC funding and research from leading industry experts, Fusetec's medical devices can now be mass produced at an affordable price. Fusetec is taking medical training out of the 17th century and into the 21st century.
This is just the beginning
As technology and material science improves so will the proliferation of printed metal components. The ability to scan, replicate and manufacture specialised alloy or metal components is a game-changer for the industry. It opens significant opportunities for quick, cost effective, high quality components to be replicated at scale – think obsolete vehicle or machine parts, prosthetics and numerous others. 
The development of metal and alloy additive manufacturing shares the same potential to disrupt traditional supply lines, whereby bulky metal components are no longer shipped around the world but rather designed, engineered and tested somewhere, and then the design files emailed to a satellite facility for on-demand supply. It is an exciting prospect and one that many of AMGC's project partners have embraced.
To learn more about AMGC projects, visit www.amgc.org.au
Michael Sharpe is National Director Industry at the Advanced Manufacturing Growth Centre.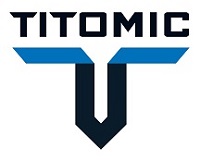 @AuManufacturing's Technologies and tools for a manufacturing transformation series is brought to you with

the support of Titomic and the Advanced Manufacturing Growth Centre.
Subscribe to our free @AuManufacturing newsletter here.