In the latest addition to our "technologies and tools…" series, Michael Sharpe highlights some Aussie manufacturers that are playing a part in the circular economy trend. 
The Advanced Manufacturing Growth Centre (AMGC) is a supporter of the circular economy. The concept of turning waste into a valuable commodity and a potential new revenue stream is an opportunity Australian manufacturers can seize.
In a circular economy, industrial loops are closed. The outputs from one manufacturing process transforms into inputs for another, reducing consumption and waste in the process. Rather than manufacture products using raw materials, components and materials are recycled, repaired and re-used. 
As well as creating new opportunities for revenue growth, a more circular economy can lift productivity, competitiveness, and affordability, address resource scarcity and reduce the environmental impacts of production. 
While a circular economy is not a new idea, embracing it in modern manufacturing is new to many. Through AMGC's co-funded grants and its substantive member network, AMGC is empowering many manufacturers to embrace the circular economy and harness the opportunities that exist in their own backyard.
Using waste as a resource
The circular economy concept is exceptionally broad; the ability to use waste as a resource is limited only by imagination and R&D capabilities.
For example, in 2014, Phil and Cherie Thompson established Native Secrets—a natural skin care range that draws upon generations of Aboriginal knowledge of medicinal plants.
An AMGC member, Native Secrets is working closely with [email protected] (the Sustainable Materials Research and Technology Centre at the University of New South Wales). Led by Professor Veena Sahajwalla, the [email protected] team is adding high-grade plastics to Native Secrets' biowaste to make building panels. 
The successful project will see Native Secrets set up a micro-factory at their existing facilities in Dubbo to manufacture the building panels themselves. Who would have thought that a waste by-product from skin care products could be used to manufacture construction materials?
Creating new revenue streams
Recycling and re-using waste by-products can open opportunities for Australian manufacturers to create innovative products and expand into international markets.
Viridi Innovations is just one manufacturer that is taking advantage of these opportunities—it is extracting value from wine waste. In conjunction with their project partners (and with funding from AMGC), Viridi Innovations is validating a semi-continuous production process that will transform solid wine waste into tartaric acid and grape sugar; both of which are key ingredients in food manufacturing. The market demand for tartaric acid alone is expected to reach US$3.16 billion by 2022.
Approximately 1.75 million tonnes of winegrape is crushed in Australia each year, with 15 to 30 per cent of this ending up as landfill. Reducing this waste, while creating new revenue streams, is clearly beneficial. 
Disrupting the market
AMGC member, Dresden Vision, is disrupting the global eyewear market. The company manufactures an extremely flexible modular system for prescription glasses; every component is interchangeable. Having experimented with making glasses using everything from milk caps to nylon netting, Dresden Vision's goal is to use 100 per cent recycled materials.
The ability to manufacture low-cost prescription eyewear from waste products would be extremely beneficial in countries like India. With a population of 1.35 billion, expansion into India represents a huge opportunity for Dresden Optics. 
More Australian manufacturers need to use waste as a resource to grow their global manufacturing capability, to disrupt and then revolutionise antiquated supply chains that fail to consider environmental sustainability.
Revolutionising Australia's energy future
Australia's manufacturing industry is one of the most energy-intensive in the world. As such, a key consideration in any discussion of a circular economy and green industries is energy supply.
AMGC is working with several members on projects to secure Australia's energy future through green industries. For instance, Capricorn Power is developing the Barton engine—a product capable of generating power from waste heat at a low cost (of 5 cents per kWh), with zero emissions and zero water usage. With the help of funding from AMGC, Capricorn Power is developing a factory-tested commercial scale product. The Barton engine will compete against internal combustion technology like gas-fired reciprocating engines or gas turbines. 
Australian manufacturing should play a part in the world's hydrogen economy. Australia can be the go-to nation for hydrogen-related technologies, with manufacturers who understand the market and its potential. The global interest in clean hydrogen presents a major opportunity for Australia, given its significant competitive advantages: expertise and infrastructure that can be leveraged to develop hydrogen export supply chains; proximity to Asian markets; and an abundance of renewable energy.
For more information about AMGC's projects visit www.amgc.org.au
Michael Sharpe is National Director Industry at the Advanced Manufacturing Growth Centre.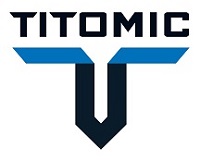 @AuManufacturing's Technologies and tools for a manufacturing transformation series is brought to you with

the support of Titomic and the Advanced Manufacturing Growth Centre.
Subscribe to our free @AuManufacturing newsletter here.