What does collaboration look like, and why does it matter? Dr Jens Goennemann closes out @AuManufacturing's "technologies and tools…" series with some thoughts on an important subject. 
Throughout this series, you have heard about best practices to advance Australian manufacturing. There remains one powerful tool yet to be discussed – collaboration. 
Collaborative practices in manufacturing breed commercial success by pooling knowledge, skills and resources with the sole aim of achieving a viable combined outcome – where the sum is greater than the parts involved. 

AMGC is a firm advocate of collaboration and the power it can unlock for industry. AMGC has demonstrated this for three years with its co-funded projects. Each industry-led project involves a lead participant joined by other manufacturing SMEs as supporting participants, and a research institution. 
AMGC's projects commercialise innovation and demonstrate how to enhance Australia's competitiveness. As a result of deep industry and research collaboration, these projects go on to increase connections into global supply chains. The overflow back to Australia is an increase in revenue, jobs and essential knowledge sharing. 
One of AMGC's cornerstone research reports, Manufacturing – a definition for a new era cites three key traits of successful manufacturers, the first being Advanced knowledge. Distinctly, this is not the knowledge a company possesses, but its desire to gather knowledge through direct investment in R&D, information and communication technology (ICT), employee qualifications and research collaboration. In fact, this research has found that companies that have adopted a collaborative approach are 1.3 times more successful than those that did not.

The benefits of collaboration are clear. Unfortunately, industry's engagement with research institutions and universities is still relatively low – approximately 4 per cent. At a time when universities have a deep talent pool available, manufacturers should engage and have area experts assist with solving an industry challenge or a business need. There are services such as APR Intern that can assist with bringing researchers and industry together.
Collaboration is the glue that brings many elements together to achieve the desired manufacturing outcome and this is no more evident than right now as we manage our way through the COVID-19 pandemic.
Crisis highlights collaborative value
At the moment we are witnessing a truly impressive response from Australian manufacturers to the COVID-19 pandemic, many of whom are AMGC members. Manufacturers stepped up to help, focussing on areas of critical need such as ventilators, hospital beds, and PPE manufacture. The dedication and reaction of manufacturers across the nation to the crisis underlined the strength, agility and collaborative nature of our manufacturing industry. 
For example, four Australian manufacturers teamed up with one of the world's leading medical technology companies — in record time — to map a local supply chain, adapt design specifications, create prototypes, and begin production of an Emergency Relief Hospital Bed. Mattress manufacturer A.H. Beard, wheel and castor maker Fallshaw, vehicle conversion specialists AmTek Australia, and fabrication and engineering company Varley Group all signed up to help Stryker South Pacific get production moving as quickly as possible – and they did, delivering finished beds to the West Australian government within weeks.
Collaboration breathes new life into local capability
The impact of collaboration on a nation's capability is evident in the Notus invasive ventilator project. What started out as a discussion about what could be done onshore from a ventilator manufacture point of view very quickly morphed into "how can we do this onshore?"
By tapping into AMGC's expansive network and the powerful data contained within the COVID-19 Manufacturer Response Register, AMGC was very quickly able to work alongside Grey Innovation to identify a design, a local supply chain and a team of support organisations to help delivering 2000 invasive ventilators onshore, via a cohort of 25 Australian manufacturers.
What is more impressive is that before this program, Australia had just one local manufacturer of assisted breathing devices, now, we have two and supported by a local supply chain feeding a ventilator project made from 99 per cent local content.
Capabilities also extended beyond ventilators. Australia now has a plethora of onshore hand sanitiser manufacturers. Food Mach and Med-Con expanded their medical grade surgical face mask manufacturing, while Detmold, a take-away food packaging manufacturer, stepped up to build a factory and the capability of making face masks in 45 days. The real 'takeaway' from this is that Australia can now manufacture 200 million masks onshore – a 1000 per cent uplift in supply – and witnessed a significant uplift in skills, capability and jobs.
Australian manufacturers' ability to respond was largely down to three factors – a willingness to help backed up by solid capabilities and a network eager to collaborate. 
Collaboration as a daily manufacturing tool
While COVID-19 has brought into sharp focus the power of collaboration, advanced manufacturers involved in AMGC projects have been walking the talk for many years. Take for example Perth based Metabolic Health Solutions (MHS) a company on a mission to measure, monitor and manage the world's metabolic health via their ECAL device.
Head of Strategy and Innovation at MHS, Martin Cebis believes collaboration is key, and told us, "Collaboration is in our DNA, and has been right from the very beginning… When you're looking to change the world, you simply cannot do it by yourself; you cannot facilitate meaningful change without collaboration."
"For this reason, right from the outset, we have engaged with collaborators. We built the first prototype of the ECAL device and knew we needed to have it validated. So we worked with an academic at Curtin University. It was actually their suggestion to have the device certified for medical use." said Cebis.
Collaboration is as relevant for a start-up as it is a well-established business. Let's look at AMGC member Austeng, founded in 1984. The business was solely reliant on the automotive sector until faced with complete disruption. Today, the Geelong-based manufacturer is a visionary, an example of how a company can adapt to changing circumstances by focussing on what it does well – seeking out worthwhile, collaborative endeavours, and working incredibly hard. Austeng is also busier than they have ever been.
Co-owner and Corporate Director of Austeng and recent OAM recipient, Lyn George, is a vocal supporter of collaboration with research institutions. "We've got some fantastic universities in Australia and they've got amazing research that often just sits in the bottom drawer of academics' desks" she offered. "We really need to foster more industry-university collaboration, and that is starting to happen but we can do so much better." 
If there is only one thing you should take away from this @AuManufacturing series it is the power of collaboration. Whether you are seeking to improve your workforce skills, improve your products, processes, management, logistics, sales or service operations, there are others out there that can help. 
The manufacturer, robotics expert or PhD student just down the road should be viewed as an ally, not a competitor – the sooner more of our industry embraces collaboration, the stronger and more competitive Australia will be on a global stage. The early signs are there and AMGC is here to assist.
Dr Jens Goennemann is Managing Director of the Advanced Manufacturing Growth Centre.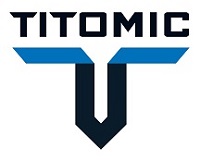 @AuManufacturing's Technologies and tools for a manufacturing transformation series is brought to you with

the support of Titomic and the Advanced Manufacturing Growth Centre.
Subscribe to our free @AuManufacturing newsletter here.