To close the first week of our fortnight-long Celebrating Australian Made editorial series, @AuManufacturing profiles Hallam, Victoria-based industrial lighting specialist Coolon. By Brent Balinski.
It has become reasonably common in the last few years to speak to an Australian electronics manufacturer and learn of their ambitions to expand through defence contracts.
The increased spend on military projects and emphasis on local content and capability development make it an obvious place to look for established companies with the willingness to invest in the necessary equipment, quality management systems and other requirements.
Coolon LED Lighting has been a small-scale supplier to defence for over a decade and are part of this trend.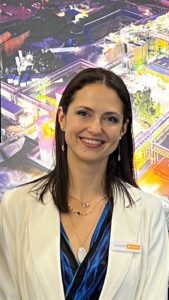 "We can already see that we can play a very good role," Director of Partnerships Taya Permezel tells @AuManufacturing.
"We're very familiar with the military standards that are required for lighting."
Coolon was established in 2001 by Ukrainian immigrants Svetlana and Alex Zatsepin, originally as a contract manufacturer. Permezel describes the directors, electronics engineers both, as intensely passionate about electronics, manufacturing, and Australia. 
"I've heard it said many times when we come across other electronic manufacturers, manufacturers that are Australian, where I would have said, 'Oh, look, we've got competitors there,'" Permezel mentions. 
"They would say, 'Nobody who is an electronics manufacturer or a manufacturer in the country is a competitor. Anybody who manufactures here? We love them.'"
Mining and more
A turning point for the company was a challenge from BHP in 2008 to adapt urban LED lighting to be robust enough to survive in a mining environment. Challenge met, the company now sells to Australia's major mining houses, and exports mining and architectural lights to Indonesia, South America, Vietnam, the UAE and elsewhere.
The robustness of their products has seen them used by the Australian Antarctic Division to illuminate fuel storage farms at Casey station, adapted to result in minimum disturbance to wildlife, provide an amber colour best suited to the fog and snow, and operating with a driver that can operate in temperatures as low as minus 50 degrees Celsius. (Pictured below.)
According to Permezel, impact-resistant lights developed for use by the Department of Defence with high-speed cameras to film testing of vehicle explosions could withstand 400 – 700 G of impact, and were reused 18 times before eventually being destroyed.
Other special projects have put the company's expertise to use on horticultural lights to optimise plant growth, and in LEDs to selectively activate a drug in medical research underway across multiple sites including Melbourne's Peter MacCallum Cancer Centre.
Permezel estimates revenues as 90 per cent from the mining sector, 9 per cent from architecture, and 1 per cent from defence. Growth has been healthy, with the company roughly tripling in size to 75 people – almost all at its Hallam, Victoria site – in the last decade. About 20 are in research and development.
A big part of the plan to continue expansion is the Brilliant Connected Lights product range, in which about $10 million in R&D has been invested over three years.
BCL is at the soft launch stage, previewed to clients in Melbourne the week we spoke to Permezel. The project earned Coolon three awards, including Manufacturer of the Year, at the Endeavour Awards in March.
BCL uses an emerging protocol suitable for low-power devices, with a radio module in the fitting of each light. Installed throughout an industrial site such as a mine, the nodes create a self-assembling mesh as a "backbone for communication" by connected devices.
According to Coolon, each node has a battery life of around five to ten years, and overcomes issues such as having to wire up a site, as well as the electromagnetic interference from industrial equipment or chunky concrete structures.
Permezel won't share too many details about how it works ("That's part of our competitive angle") though mentions it, like defence contracts, plays an important strategic part in continuing Coolon's progress.
The light fantastic
It would be validation for a company which has "always resisted any urge to take our manufacturing overseas", and would see even less sense in doing so after the turmoil of the last two years.
As for defence, Permezel says the company would like to see 30 per cent upwards" of revenues from the sector, with an eye to upcoming projects such as the LAND 400 Phase 3. 
"Actually, we've got a whole shopping list of things we want to do in terms of expanding capability… things like purchasing our own CNC machinery, coating facilities, metal fabrication facilities, plastic injection moulding, and in particular, we'd really like to get optical capability for making optics here," explains Permezel.
The biggest obstacle right now is finding the right staff.
It's a familiar issue, seen in economic survey after economic survey registering growth and optimism from manufacturers despite serious labour constraints.
"We're constantly looking for more people. The problem for us isn't that we don't want to grow; the problem is that we can't find [the] resources," says Permezel. 
"It is a big challenge for everyone, globally. We're desperate to get more and more people on, high-skilled people, especially in the engineering space."
Main picture: A DLK2 model LED light (credit for all images to Coolon)
@AuManufacturing's editorial series – Celebrating Australian Made – is brought to you with the support of the Australian

 Made Campaign Ltd, licensor of the Australian Made logo. For more information about using the logo, visit this link.
Subscribe to our free @AuManufacturing newsletter here.